FAQ: Becoming A Certified Medical Assistant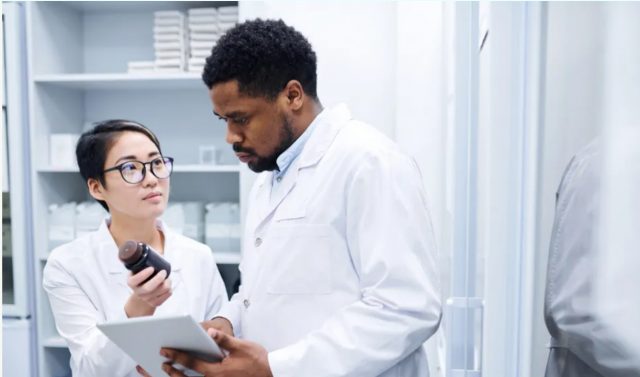 Are you interested in becoming a certified medical assistant but don't know where to start? Do you have questions about programs, courses, and the certified medical assistant exam (CMA)?
Taking steps to become a certified assistant doesn't have to be complicated.
Here are two questions you should ask yourself before you being looking into programs and trainings.
1. Is a career in medical assisting right for me?
A career as a medical assistant may be right for you if you're interested in both the medical and administrative side of healthcare. As a medical assistant, you assist physicians and healthcare staff in providing quality health care for patients and their guardians.  Medical assistants are the first contact patients have during their visit, helping them with insurance, billing, collecting their labs, and administering their medication.
Other reasons to consider:
Medical assistants work 40 hours but have flexible schedules.
Medical assistants are always high in demand, and the field is expected to grow by 19% by 2029
There are advancement opportunities for medical assistants, especially for certified medical assistants.

With training and experience in both medical and administration, assistants can transfer or pursue other health care roles, i.e., nursing, office manager.
2. Do I need a certification to become a medical assistant?
It depends. While you don't need a certification to become a medical assistant, having a certificate or associate degree offers more job opportunities and higher pay. Employers are more likely to hire individuals who are certified medical assistants. You can still become a medical assistant without certification, but you must understand medical terminology plus years of medical and healthcare experience.
Here are some frequently asked questions (FAQ) you might have about becoming a certified medical assistant.
1. What are the best school options?
What is the first thing you do when you realize you're interested in becoming a certified medical assistant?  You research schools!
Most certified medical assistant programs can be completed in one or two years. You learn medical terminology, medical laws, first aid procedures, and much more. Some programs include an intern or externship to help individuals gain experience.
Note: As COVID-19 continues, some assistant duties are shifting to telemedicine.
Sumner College's Medical Assisting program can be completed in 7.5 months. If you are a researching programs, be sure to review each school and select the right one for you.  Before choosing a program, ask yourself:
If the school is accredited?
What financial aid options do they offer?
Do they offer career services?
Do they have a program and training for the CMA exam?
Are the program and instructors ?
Does the program have the right resources to help you?
2. What is the CMA exam and do I prepare for it?
The Certified Medical Assistant exam or CMA (AAMA) is an exam taken by medical assistants who have completed medical assistant focused courses and programs.  You must meet specific eligibility requirements before sitting for the exam.
The CMA exam format
It's a fully computerized test with 200 questions, multiple-choice questions(75%), and two essays style questions (25%). There's a 15 minute tutorial in the beginning. You have 3 hours and 15 minutes to answer every question. The exam is divided into four 40 minute segments:
A general section: 50 questions focused on communication, psychology, medical law and ethics, risk management and safety, and medical terminology.
Administrative section: 45 questions focused on medical reception, patient advocacy, business practices, scheduling appointments, and medical practice finances
Clinical section: 85 questions focused on basic first-aid, anatomy and physiology, infection control
You need a 430 or more to pass. If you fail, you have 90 days to retake the exam without retaking.
Prepare by Prepping
Review your course notes from previous classes
Register for online prep courses and in-person courses. Check with your program if they have practice-focused programs or groups.
Sit for a few practice exams.
Note: The exam cost between $125-250.
3. What skills and experiences do I need?
There are a variety of skills needed to become a certified medical assistant. Being organized is essential to the role of medical assistants.
On the clinical side, medical assistants must have a basic understanding of safety and sanitation procedures, medical terminology, anatomy, and essential clinical works, i.e., drawing blood, dressing wounds.
As a certified medical assistant, you'll work with physicians, healthcare staff, outside vendors, patients, and guardians to communicate and connect with diverse individuals is vital. Many healthcare practices are using Electronic Health Records (EHR), so having a basic understanding of electronic systems is important.
4. What are my options for medical assistant certifications?
Becoming a certified medical assistant doesn't stop at the CMA. As a certified medical assistant, you are certified and work in various specialties. Whether you're interested in oncology, pediatrics, general, or orthopedics, there's a certification for it.
Basic certified medical assistant certifications
Specialty Certifications
Note: Remember to research each medical field and specialty and learn more about each specialty, programs, and departments
5. How much does a certified medical assistant make?
Having a certification as a medical assistant increases your pay. On average, certified medical assistants make $18.72 an hour or $34,474. Your salary depends on your experience, location, work setting, and certifications.
More Resources for Becoming A Certified Medical Assistant
Some content shared from MEDIJobs.co