Nursing Administrator Careers and Salary Outlook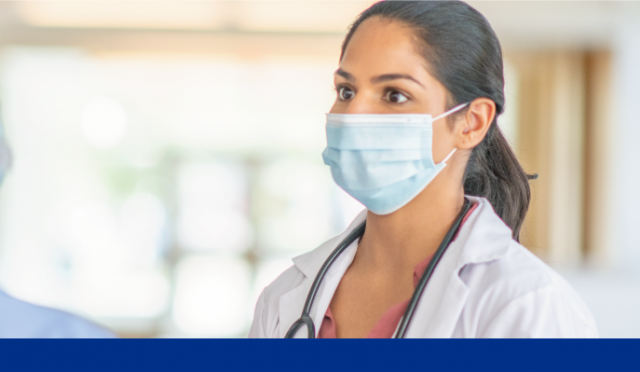 Nursing administrators use their training in advanced practice nursing and business management to ensure that hospitals and other healthcare facilities operate smoothly and efficiently. This guide provides an overview of how to become a nursing administrator, from educational requirements and certifications to nursing administrator salary potential and helpful resources for students.
What is a Nursing Administrator?
As the demand for nurses continues to grow, healthcare organizations of all kinds require nursing administrators to supervise staff. These professionals play an important role in any medical facility, ensuring that patients receive efficient, high-quality care. Nursing administrators with a master of science degree, a registered nurse (RN) license, and clinical experience possess a competitive edge in the job market. Nursing administrators who earn nurse executive or nurse manager certifications may enjoy even more opportunities for career advancement.
What Do Nursing Administrators Do?
While nursing administrators are usually found in larger facilities, they can also be found in some medium-sized institutions. This job features a moderate stress level and provides opportunities to interact with the public and staff members within the nurse's assigned healthcare facility.
A nursing administrator's specific tasks and duties depend on his or her healthcare facility's type and size. In general, their responsibilities center on staff and schedule management. They also handle personnel issues, from recruiting, hiring, and training nurses to conducting performance evaluations.
Nursing administrators set and maintain policies and procedures and diffuse conflicts and grievances. They may also be responsible for budgeting, financial planning, and equipment purchasing. In some work environments, nursing administrators develop their facility or department's strategic plan and serve as a liaison between nursing staff, physicians, and upper management.
Where Do Nursing Administrators Work?
While nursing administrators usually work in large medical facilities like hospitals and nursing homes, they may also hold managerial positions in smaller settings like medical offices, outpatient clinics, rehabilitation centers, and mental health facilities. Almost any healthcare organization with sufficient staff levels requires an administrator to hire and train nurses, schedule and supervise shifts, and oversee budgets.
In some work environments, nursing administrators do not directly interact with patients. However, some nurse managers assist with patient care, handle patient complaints, and work in clinical teams to advise staff on complex cases. Nursing administrators typically report to the organization's CEO or other executive directors.
Skills That Could Affect Nursing Administrator Salaries
Registered nurses who plan to step into administrative leadership roles must acquire several traits beyond basic patient care skills. The American Organization for Nursing Leadership suggests competencies to guide successful nursing management practices. These include a thorough knowledge of the healthcare environment, an understanding of financial and human resource management, and the ability to use knowledge relationship management principles to improve performance and promote professional development among staff members.
Increasingly, nursing administrators also need technological expertise, building familiarity with medical and business software. They must develop appropriate communication styles with supervisors and subordinates and employ problem-solving and conflict resolution strategies. Because they supervise and work in diverse groups, these professionals must also understand the components of cultural competence as they operate in the healthcare workplace.
How to Become a Nursing Administrator
If you are a licensed RN with clinical experience and an interest in moving into a supervisory role, the nursing administration arena offers opportunities for career advancement. This in-demand field can lead to increased earning potential while preparing leaders committed to quality healthcare practices and policies.
The path to becoming a nursing administrator requires training beyond the educational and state requirements for RN licensure. Most nurses who plan to enter this field complete a master of science in nursing or a related healthcare degree that provides instruction in advanced nursing practice, business and financial management, human resources, and medical instructional technology.
Content shared from Nurse Journal