Passing the NCLEX: Tips from Nurses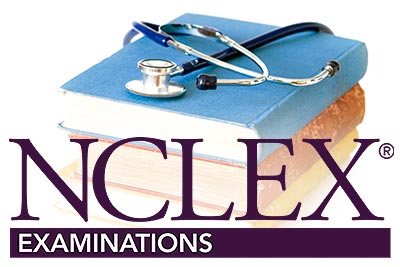 COVID-19 NCLEX UPDATE
As COVID-19 spreads across the U.S., the virus has affected nearly every aspect of life, including NCLEX testing. While all test centers stopped administering the exam in March, now a select number will operate until July. These testing centers will open under strict social distancing guidelines in major metropolitan areas due to an increased need for licensed nurses.
The test provider has reassured that this has not changed the difficulty level or passing standard of the exam.
All nurses need government-issued licenses to legally practice in their state. To qualify for licensure, they must first pass a standardized exam that evaluates their nursing knowledge and skills. Registered nurses (RNs) must pass the NCLEX-RN, while practical or practical licensed nurses need to pass the NCLEX-PN. The National Council of State Boards of Nursing (NCSBN) administers both of these exams.
Both versions of the NCLEX cover foundational knowledge and vital skills that nurses need in their profession. The exam includes questions on physiological adaptation, management of care, pharmacology and parenteral therapies, reduction of risk potential, and safety and infection control.
The test contains a significant amount of information, which can certainly feel overwhelming to anyone preparing. The expert tips and resources below can guide you through the study process.
Pace your studies

You cannot pass this exam if you cram for it the weekend before — no matter how many times this method may have worked in college. "Just like running a marathon, preparing to pass the NCLEX is about endurance," says Maria Flores-Harris, executive director of Kaplan Nursing. Create a study plan and give yourself at least 30 days to prepare. If you find yourself struggling to come up with a plan, Kaplan offers some guidance with a four-week study strategy.

Practice

Studying does not just involve memorizing facts. Simulating your test experience can help you feel more prepared on test day. June Eastridge, dean of the Nevada State College School of Nursing, advises test-takers to review the NCLEX test blueprint at NCSBN.org. "This is your best opportunity to know what is on the test," Eastridge says. While repeatedly taking an entire practice test may be too time-consuming, practicing at least a few test questions every day can make this study technique more manageable.

Enroll in a prep course

Eastridge also suggests taking an NCLEX preparation course, which can help you structure your study schedule. You can find some of the major prep courses from UWorld, Kaplan, and Hurst. Prices range from $100-$400. Expensive classes offer self-assessment options and more practice tests. Courses generally include preparation materials and practice questions, but each class also differs in format. In some courses, students use written materials. In others, NCLEX candidates can stream lectures live or download pre-recorded lectures.

Understand how the NCLEX works

The NCLEX differs from how nursing works in the real world. "If you have worked in healthcare, you may notice that different facilities each may have slightly different ways of doing things that they deem safe and effective. However, do not assume that this applies to the NCLEX," Flores-Harris explains. In other words, when you take the NCLEX, you must assume that you live in a "perfect world" with a perfect scenario where everything goes right. When you sit in that testing room, base your answers off of this assumption, rather than allowing for real-world and human errors.

Practice calming techniques

Even if you have prepared for the NCLEX with practice tests and a prep course to understand how the test works inside and out, none of that matters if you panic. Along with preparing for NCLEX questions, you should also practice strategies to calm yourself down. Flores Harris advises: "As you are preparing for, and even as you are taking the actual exam, be sure to take brief mental breaks by looking away from the screen, removing your hands from the keyboard, stretching aching or tired muscles, taking a deep breath, and telling yourself, 'You got this!'"

Show up prepared

You should certainly prepare yourself with study materials before the exam, but remember to prepare in more practical ways too. A few days before the exam, check the location of the testing center. Make sure to avoid arriving late by leaving your home early enough to account for unexpected traffic. Also, double-check with the NCLEX exam providers to make sure you have all of the required documents. Finally, on the day before the exam, take it easy instead of cramming and worrying. "Take the day off prior to your test day," Eastridge says. "This is your chance to relax, de-stress, and refuel your energy. Eat. Sleep. Laugh."
Content shared from Nurse Journal