Focus On Nursing: A High Demand, High Growth Job of the Future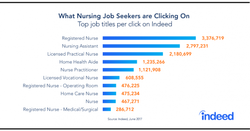 If you're looking for a job in the future, then nursing is one of the strongest candidates out there. Although some aspects of the role may be susceptible to automation—in Japan scientists have developed a robot that can hand out medication and collect records—the central importance of empathy and advanced motor skills to nursing jobs makes it highly unlikely that machines will be replacing humans at our bedsides any time soon.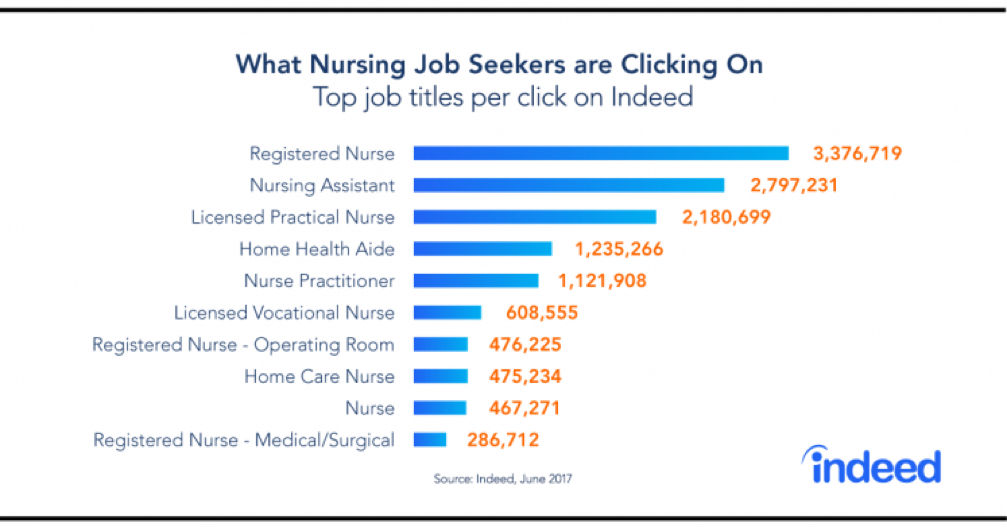 But that's not all: According to the 2014 U.S. Census Bureau report, by 2050, the number of U.S. residents aged 65 and over is projected to be 83.7 million. As the population ages, there will be ever greater demand for healthcare professionals of all stripes, including nurses. And unlike many other fast-growing "jobs of the future," the doors of a nursing career are open to those without a college degree.
But there's a flip side, one that's all too familiar to employers. As demand for nurses rises, the supply of qualified candidates does not always keep up, with the result that the U.S. faces a nursing shortage. So what is to be done? To get a deeper insight into the situation, we spoke with Dr. Joyce Knestrick, president of the American Association of Nurse Practitioners and an Associate Professor of Nursing at Georgetown University.
Although it's a convenient shorthand to talk about "nursing," the reality is that this is a rich and diverse field.
"That's one thing I love about the nursing role—that there are so many different opportunities," says Dr. Knestrick. "I think younger people aren't necessarily aware of all of the opportunities within the field," she adds.
Thus, while demand is high for registered nurse (RN) roles (projected to see an impressive 16% growth through 2024, according to the BLS) there are many possible specializations.
For instance, Dr. Knestrick cites roles in management, nursing administration and nurse practitioner roles (these are nurses with an advanced degree who combine clinical diagnostic and treatment expertise with an emphasis on illness prevention). Then there are pediatric, neonatal, psychiatric, mental specialists and women's health nurse practitioners.
And this is not to mention the nurse anesthetists, nurse midwives or people working in nursing informatics, who combine health science, computer science and IT skills to manage large amounts of patient care data.  The possibilities—if not quite endless—are wide and varied.
"There's a lot of room for advancement in the advanced practice roles, but I think even for the bedside nurses, there are opportunities. There are so many varieties that people can really find their niche in nursing as a career," says Dr. Knestrick, who points to her own background as an example.
She started her career practicing for a long-term nursing care facility with a primarily geriatric population. Then she worked in a large tertiary care hospital on a medical-surgical unit, followed by a stint in critical care, before going on to become a nurse manager in pediatric and medical-surgical units, and then teaching in a diploma school of nursing. She has now been a nurse practitioner for 25 years.
Exploring the nursing shortage
Yet although nursing is a high demand, "future proof" field with lots of room for professional growth, the shortage remains a serious issue at present— and is likely to remain so in the future. Says Dr. Knestrick: "According to most of the information I've seen about registered nurses, I believe that we're still going to see a shortage."
And of course, a shortage of RNs will later translate into a shortage of nurses with more advanced qualifications.
A big part of the problem is that while the aging population may be creating opportunities for healthcare professionals, today's nursing workforce is also aging.
"The average age of a nurse is around 50," says Dr. Knestrick. "It's estimated that over 50% of nurses that are practicing are over the age of 50. This means that within 10 to 20 years they will be retiring from nursing, which will further add to the shortage."
In fact, the Health Resources and Services Administration predicts more than one million registered nurses will reach retirement age within the next 10 to 15 years, leaving a significant number of jobs to be filled.
This represents not just nurses needing to be replaced, but also a significant loss of knowledge and expertise. As a result, not only do hospitals need to find lots of new nurses, but they need to facilitate the transfer of invaluable nursing wisdom before it is lost.
But here's another problem: there is also a shortage of nursing teachers to prepare the next generation.
"In some cases, schools have turned down nursing applicants mostly because of the faculty shortage," says Dr. Knestrick.
What is to be done?
In some states, there are already strategies in place to address the shortage of nurse educators. For instance, the Nurses for Wisconsin initiative provides fellowships and loan forgiveness for future nurse faculty who agree to teach in the state after graduation.
Meanwhile, some nursing schools have formed strategic partnerships to help boost student capacity. For instance, the University of Minnesota has partnered with the Minnesota VA Health Care System to expand enrollment in the schools' Bachelor's of Science in Nursing program.
These programs could help with the teaching shortage. But what can employers do?
1) Stress the purpose and potential of a nursing career
In an age when many people are seeking meaningful work, one strategy for attracting new talent is to highlight the social value of nursing and the wide variety of available career paths to candidates.
"They should know that nursing is a wonderful profession," says Dr. Knestrick, "that there are plenty of opportunities. There will always be sick people and they are always going to need somebody to provide care for them."
2) Don't overload nurses
Hospitals seeking cost efficiencies may be tempted to increase the workload on nurses—but this increases the risk of burnout and can make the existing talent shortage worse, says Dr. Knestrick.
A European study of acute care hospitals found that a greater proportion of professional nurses at the bedside is associated with better outcomes for both patients and nurses—thus reducing the risk of staff turnover. So it's vital to look closely at staffing patterns, and staff accordingly.
3) Talent may be available in other areas
Another option is to recruit nurses from different parts of the country, as demand varies according to geographic areas, says Dr. Knestrick.
Some estimates even project nursing surpluses in some Midwestern states such as Illinois and Minnesota, while states such as California and Colorado will see nursing shortages.
With the correct incentives, it may be possible to target nurses in areas with greater supply and recruit them to areas where demand is more difficult to meet.
4) Make it easier for nurses to acquire—and practice—advanced skills
Employers needing nurses with more advanced qualifications could help provide programs to help them get the masters or doctoral level qualifications needed to become nurse practitioners, says Dr. Knestrick. But there's another important step, too. Currently, many states place limitations even on nurses with very advanced skills, forbidding them to practice without another healthcare professional in place, thus limiting the extent of the care they can provide their patients.
Many of these rules were written decades ago, says Dr. Knestrick, and don't reflect current conditions. She recommends that employers "support changes in nurse practice act to remove barriers for nurses, particularly nurse practitioners, to practice to the full extent of their license and their education is essential."
Of course, enacting these steps and won't end the nurse shortage immediately, but they are good steps towards ensuring that we don't run short of these important professionals.
Content courtesy of Indeed
Learn more: