Admissions
We are committed to helping every student make the right choice for their career. When you visit one of our campuses, our admission representatives will guide you on a tour of the facility and answer any questions you may have. You'll meet instructors and students, as well as speak with Financial Aid to learn more about your funding options and other resources for students like the Sumner Scholarship, Veterans Benefits and the Sumner College High School Scholarship.
If you would like to set up a time to visit one of our campuses, please Book a Tour, or complete a Request More Info form. If you would like to speak with someone immediately, please call us at 503-972-6230. If you prefer, you can use Live Chat feature on this page to speak to someone now.
You can also complete our Online Application and a Sumner College Admissions Representative will contact you.
Learn more:
Admission Requirements
General Admissions Requirements
A high school diploma or recognized equivalency certificate (GED) is required.
All applicants are required to complete an initial interview with admissions. Parents and spouses are encouraged to attend the interview
In addition, the following requirements apply to specific programs:
Practical Nursing Program
Practical Nursing applicants are required to take the Accuplacer test, write three essays, complete the Practical Nursing Application and provide two references. All students are responsible for meeting the requirements set forth in the college catalog.
Bachelor of science Degree in Nursing
BSN applicants are required to take the Test of Essential Academic Skills (TEAS) Exam, write 4 essays, complete the Bachelor of Science Degree in Nursing application and provide one letter of recommendation. Please see the BSN packet for additional information regarding admission requirements and the selection process.
RN to BSN Program
Applicants must be a graduate from an accredited Registered Nursing Program, with a GPA of 2.0 or higher, and hold or acquire an unencumbered nursing license in the state in which they will practice.
If you have any questions, or would like to learn more about the admissions requirements, please call us at 503-223-5100, or toll free at 877-682-5601.
As you go through your studies at Sumner College, we want to make sure you stay informed about policies regarding the campus, financial aid and other resources that are available to help keep you on the track to success.
You Should Know:
The description of all the federal, state, private and institutional financial assistance programs, both needs-based and non-needs-based, are available to you and can be found in the college catalog.
Information about the terms and conditions under which you can receive Federal Direct Loans, as well as the procedures and forms you need to apply, is available in the Financial Aid Office. They can also explain the criteria for determining the amount of your potential award.
The criteria you must meet to continue your eligibility under each aid program, the standards you must meet to be considered to be making satisfactory progress and, if you have failed to maintain satisfactory progress, how you may reestablish eligibility is explained in the college catalog.
The Financial Aid Office can also explain how your financial assistance disbursements will be made and the terms of any loan you are eligible to receive, including a sample repayment schedule.
If you received a student loan while you were here, you must visit the Financial Aid Office to complete an exit interview to review your responsibilities as a borrower prior to leaving the college.
What you can find in the college catalog
The cost of attending school in your program of study
The college refund policy
The requirements and procedures for withdrawing from school
What happens to the money if you return a Title IV grant or loan
All the programs of study currently offered by the college, the instructional resources for each program, and the faculty
The organizations that accredit, license and approve the college
A description of the services and facilities for students with disabilities
The people designated to assist you with financial aid information, school information, graduation and completion rates, and campus security policies and crime rates
A description of the transfer of credit policy for work completed at another school and whether any other schools accept the work completed at Sumner College
Who to contact to review documents regarding the college's accreditation, approvals or licensure
Information about required immunization and health records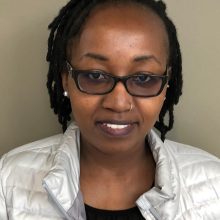 Mary K.
LPN | LICENSED PRACTICAL NURSE
"I have wanted to become a nurse since I was a little girl."
Read Full Spotlight
Previous Testimonial
Next Testimonial