Practical Nursing
PRACTICAL NURSING
The Practical Nursing Program at Sumner College can fast-track you to a new career as an LPN in just 13 months. If you are compassionate about others and want to make a difference in the field of healthcare, Sumner College may be the right choice for you.
What sets us apart? Let's start with small class sizes, exceptional clinical opportunities, and employer partnerships that hire over 72% of our students at facilities where they complete their capstone clinical experience. Quarterly Career Fairs and our own Sumner College Medical Club allow students the opportunity to network with employers while attending school.
According to the Oregon State Board of Nursing, 47% of graduates sat for the NCLEX- PN in the state of Oregon in 2022 were Sumner College graduates.
We also provide every student in the program with a Lenovo laptop computer and the support services that foster student success. With a 97% retention rate for the current reporting year, we know what it takes to help that Dream of becoming a nurse a reality for our students.
Ready to take the next step? Download an Information Packet and contact us to set up a tour today!
Classes start every 10 weeks.
WHAT SETS US APART?
New Term Every 10 Weeks
13 Month Program
97% Program Retention
Over 100 Clinical Sites
24 Students: Average Class Size
Our Program
PRACTICAL NURSING
Sumner College is committed to providing a strong foundation for our students who are committed to excellence and prepared to begin their journey in a career that provides professional growth and advancement opportunities, while truly making a difference in people's lives.
Our program embraces the mission of delivering high quality instruction in classroom, skills lab, and clinical settings that ensure students are equipped with the knowledge needed to contribute to the profession and the health care needs of the community.
This program allows students the opportunity to enter into a nursing program without completing prerequisite courses, and term schedules are set up by the college to assure students who complete all of the required courses can graduate in just over a year.
The Practical Nursing Program at Sumner College is approved by the Oregon State Board of Nursing (OSBN) and the Department of Education. We are authorized by the Office of Degree Authorization (ODA) to award diplomas and degrees, and accredited by the Accrediting Bureau of Health Education Schools (ABHES).
If your Dream includes advancing your practice in the future, we've got options for you to consider. Graduates of our Practical Nursing Program that are accepted into our Associate Degree in Nursing Program can transfer courses into this program, allowing you to start your new career as an LPN while attending school.  If your educational goals include a BSN in the future, check out our RN to BSN program that is offered 100% online.
Dream It. Do It. At Sumner College.
PROGRAM INFORMATION 
Application Fee: $50
Registration Fee: $100
Lab and Technology Fee: $2,600
Program Tuition: $30,578
Graduation Fee: $40
Total Cost of Program: $33,328
Book a TEAS Exam
Career Outlook
NURSING CAREER
The field of nursing is an occupation that has continued to grow on an annual basis. According to the Bureau of Labor Statistics, employment of licensed practical nurses is projected to grow 11 percent from 2018-2028, much faster than average for all occupations. As the baby-boomer population ages, the overall need for healthcare services is expected to rise. That age demographic, in addition to many procedures that could only be done at hospital are now being down outside of hospitals, creates a demand in other settings such as outpatient care centers.
The average median starting salary of our own graduates during the 2020-2021 reporting year was $56,100.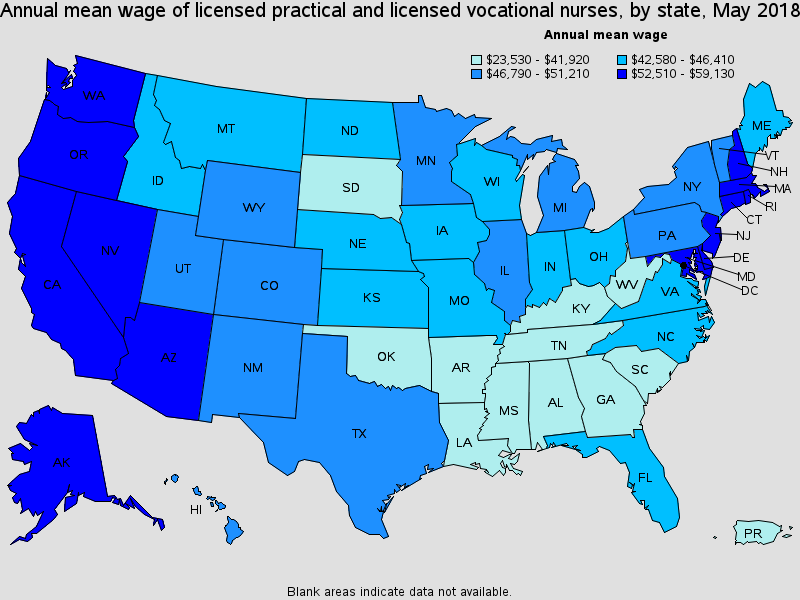 Where Grads Work
US Dept of Veteran's Affairs
Sono Bello
Prestige Care
Avamere
Vibra Specialty Hospital
Fresenius Medical Care
Marquis Companies
Naphcare
Action Healthcare
Clackamas County Corrections
Columbia River Mental Health
Fort Vancouver Acute Care
Frontier Rehab & Extended Care
The Children's Clinic
Vancouver Clinic
Beacon Bill Rehabilitation
Columbia Asthma & Allergy
Hampton and Ashley Inn
Brookdale Senior Living
Regency Gresham
Mirabella
Washougal School District
Cascade Park Care Center
Trilogy Home Center
To find out more about our program, download the Program in Nursing Information kit below and reserve a seat to attend an upcoming Information Session.
13 Months to A New Career
Why Sumner College
No prerequisites required to apply
Program designed to be completed in 13 months
Small lab classes provide individual attention and support
Graduates are prepared to sit for the NCLEX-PN exam
Program starts new cohorts every 10 weeks
Financial Aid for those who qualify
Hands-on program promotes strong critical thinking skills
Offering career-focused education since 1974
97% Program Retention -2021-2022 reporting statistics annualized
Over 100 Clinical Sites offer a broad range of learning experiences
College grants awarded based on academics and attendance
Career Services Department assists in career placement after graduation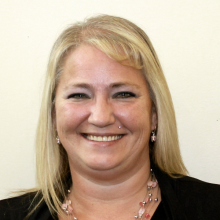 Traci F.
LPN | Charge Nurse & Preceptor
"...if somebody wants to make a career change but is hesitant, I would encourage them to GO FOR IT!"
Read Full Spotlight
Previous Testimonial
Next Testimonial