Nurses Nurture Personal Emotional Health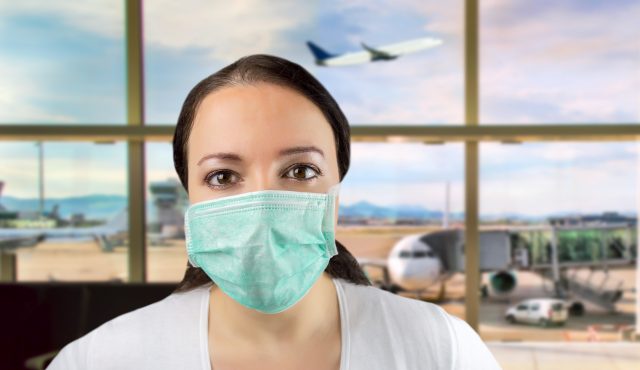 Article Shared from TravelNursing.com
By Jennifer Larson, contributor
"How are you feeling?"
If the truthful answer to this question is something along the lines of "exhausted" or "fragile," you're not alone. As a nurse, your emotional wellness may be a little undernourished these days. The COVID-19 pandemic has been hard on a nurses and other healthcare workers who are already struggling with burnout. As a result, the last 18 months or so have taken a toll on many nurses' mental well-being.
During Emotional Wellness Month, and throughout the year, nurses need to focus on rebuilding and maintaining of their emotional wellness. It's vital for your personal health, and to enable you to keep caring for patients and doing the work that you're trained to do.
What is emotional wellness?
Emotional wellness for nurses has a lot to do with being self-aware and developing resilience and coping ability.
Consider this important point from the American Academy of Family Physicians (AAFP):
"Being emotionally healthy doesn't mean you're happy all the time. It means you're aware of your emotions. You can deal with them, whether they're positive or negative. Emotionally healthy people still feel stress, anger, and sadness. But they know how to manage their negative feelings."
In other words, you're in control over your thoughts, feelings and behaviors–good, bad and everything in between.
But different people cope with stress differently, according to Grace Kwasman, MBA-HCM, BSN, RNC, CEFM, administrative director of women's service and patient experience for Adventist Health Glendale. Your age, your particular job and your role at work can all affect your emotional responses to stress. And it's important for individual nurses, as well as leaders, to recognize that.
"We are all in the same storm, but not necessarily all in the same lifeboat," said Kwasman.
Make your emotional wellness a priority
Have you ever claimed that you're too busy to take care of yourself? That's a common phenomenon, especially among nurses.
"Often, nurses don't take the time to take care of themselves," said Charlotte Thomas-Hawkins, PhD, RN, FAAN, a nursing educator and researcher in nurse wellness with the American Nephrology Nurses Association (ANNA).
"Nurses' emotional wellness is imperative not only during these unprecedented times but each and every day," said Andrea Petrovanie-Green, MSN, RN, AMB-BC, national director of the American Academy of Ambulatory Care Nursing's Board of Directors.
That means that it's not only not selfish to prioritize self-care–it's absolutely necessary that you do so. It's imperative for your professional success as well as your personal health.
"Making time for self-care will position you to be physically, mentally and emotionally present when providing care for your patients and their families," said Petrovanie-Green.
Vicki Good, DNP, RN, CENP, CPHQ, CPPS, past president of the American Association of Critical-Care Nurses (AACN), also urges nurses to remember that always putting others first does come with a cost.
"Give yourself permission to take a break!" she said. "As a nurse, we are natural caregivers, and we want to help everyone that comes to us with a need. This is an admirable trait, but it is also one that has to led to our emotional tanks being on 'empty'."
Thomas-Hawkins suggested trying a few of these self-care strategies:
Mindfulness meditation
Exercise
Self-reflection through journaling
Something else to consider: use care in choosing your personal company, so you can be surrounded by people who genuinely care about you. Finding safe spaces and people with whom to share your feelings can help you nurture and improve–as well as maintain–your emotional-well-being, said ThomasHawkins.
Finding well-being resources and professional help
More people than ever are seeking professional help for their struggles with mental health and emotional wellness. In fact, the results of a survey recently released by the American Psychological Association (APA) show that psychologists are experiencing a significant increase in demand for treatment of anxiety and depression.
You, too, could possibly benefit from seeking professional help–from a psychologist, a counselor, or another person with expertise in helping people with mental health issues.
You might also want to check out the Well-being Initiative, a program launched by the American Nurses Foundation in 2020 to provide resources to nurses across the country who need support in managing the everyday stressors in their lives, as well as the unusual stressors of the COVID-19 pandemic.
And if you're a nursing leader, encourage your organization to offer help to nurses and other staff.
"Organizations also have a role in ensuring the environment nurses work in is a healthy one and in supporting the nurse in practicing emotional wellness," said Good. "Support may take different forms, such as offering employee assistance programs, providing nutritional resources, and adequate rest breaks and ensuring time off."
For additional resources, consider some of the AACN's ideas for fostering self-care and nurturing emotional well-being in others, as well as the association's repository of resources for Well-Being in Uncertain Times.
Related:
Self-care for Nurses: 6 Strategies to Maintain Your Mental Health
TravelNursing.com partners with the top travel nursing agencies in the U.S. to provide
thousands of assignment opportunities with great benefits, including employee assistance programs.
FIND TRAVEL NURSE JOBS or APPLY TODAY to get connected with a recruiter.
Learn more about Travel Nursing: