How Nurses Impact The Patient Experience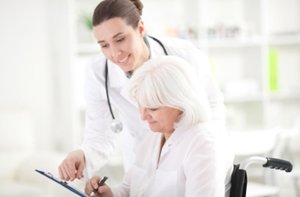 Because of their frequent, personal interactions with patients, nurses conceivably play the largest role in the day-to-day patient experience.  Research is showing that patients, who have better healthcare experience, also have better outcomes.  The biggest contributing factor to these positive outcomes is communication.  Studies have found that the nurse's communication with their patient's care in every setting promotes lower readmission rates, lower lengths of stay, higher safety scores and lowered instances of hospital-acquired conditions.
One of the key components of high-level patient experience is how nurses deal with patients suffering and the many different levels of suffering patient's experience.  By acknowledging they understand their patient is suffering and through their body language nurses are able to convey to patients that they are safe and in the best place to receive the best care possible.
Nurses also demonstrate to their patients that their care is coordinated and continuous and that their nursing team is always there for them, always communicating to ensure the best care is being provided. Another key element in providing the best patient experience is providing patient autonomy.  Patients may lose all or most of the control of their environment and personal care.  Nurses communicate options and choices to their patients so they have some choices over their patient care.
Above all, nurses must understand and be acknowledged for their importance and the immense impact they have on the lives of those who are in their care. The relationship of a nurse to a patient is something no other discipline offers.  This compassion to care for others is why nurses chose to become health care professionals.  It's this compassion that becomes the foundation for the patient experience.
If you have the same compassion for helping others in their time of need, consider becoming a Licensed Practical Nurse, or Registered Nurse.  At Sumner College, in just 13 months, you could be on your way to a successful career as a licensed practical nurse. Or, in just 24 months a registered nurse. To learn more please visit Sumner College Nursing Programs, or call 503-223-5100 to schedule a tour or schedule an appointment.
Source: http://www.digitaleditionsonline.com/publication/?m=6623&l=1
Learn more: