10 Reasons Why RN's Should Pursue their BSN Degree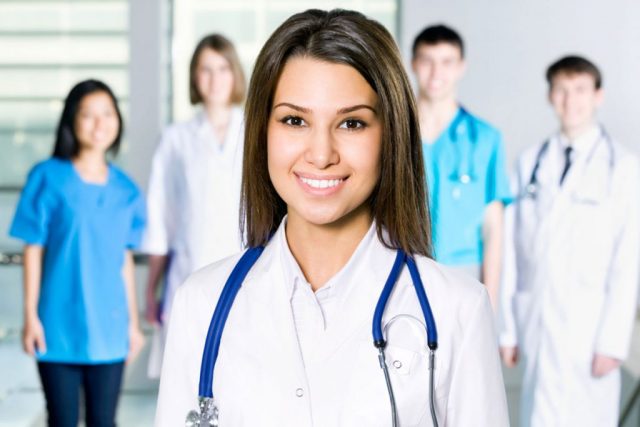 To pursue a career as a registered nurse, there are two direct primary levels of educational preparation; an Associate Degree in Nursing (ADN) and a Bachelors of Science in Nursing degree (BSN). After finishing their degree, students of both programs take the same test called the NCLEX in order to become a registered nurse. However, there are some distinct differences in the educational preparation of both groups.
The American Association of Colleges of Nursing (AACN), cites that educational preparation of BSN nurses includes the following components of:
Community Education
Nurse Management and Leadership
Patient Education
Clinical, Scientific, Decision Making, and Humanistic Skills
The Difference between an ADN and a BSN Education
Besides the liberal education that a four year degree provides, most associate degree programs lack many of the separate nursing courses that a BSN program includes. For example, some of the separate nursing courses that may not be included in an ADN program are:
Community Nursing
Nursing Research
Pediatrics
Nursing Theory
Psychosocial Nursing
Health Assessment
Nurse Management and Leadership
Nursing Ethics
Senior Seminar/ Special Topics/ Capstone
All programs vary slightly in how nursing courses are labeled and which courses they include in their curriculum. However, in general, ADN programs are constructed to compress basic nursing content into a few nursing courses. The focus of most ADN programs is nursing skill acquisition and NCLEX preparation.
Additionally, BSN programs teach their students nursing skills and NCLEX preparation strategies but they strive to deliver a broader educational perspective. Ultimately, one focus of a BSN program is on preparing their students to pursue advanced nursing degrees. As a result, BSN programs often focus on interdisciplinary course work, and strengthening their student's writing and research knowledge so that students have the skills to succeed in graduate school.
Reasons to Pursue a BSN
#1 A nurse's need to be prepared for the expanding professional roles as a result of an evolving health care environment which is increasing in complexity.
#2 Health care's shift to primary and preventative care with less focus on the inpatient setting.
#3 BSN are prepared to practice in a variety of settings from homecare to case management.
#4 A BSN might land a new nurse their first nursing job. New nurse graduates that are having a difficult time being hired may have an easier time finding a job with a BSN. A change in hiring practices at many hospitals has resulted in hiring BSNs first, or only BSNs.
#5 A promotion into a leadership position. While upper leadership positions are increasingly expected to have at least a Masters of Science in Nursing (MSN) degree, a BSN, depending on a hospital's culture and expectations, could act as a stepping stone in a nurse's career.
#6 Advanced Nursing. If a nurse plans on becoming an Advanced Practice Nurse (APRN), nurse executive, or a nurse educator, a BSN degree is usually the first step before going to graduate school.
Inspired by an article in Nurse Journal
Learn more: