AAMA COVID-19 Updates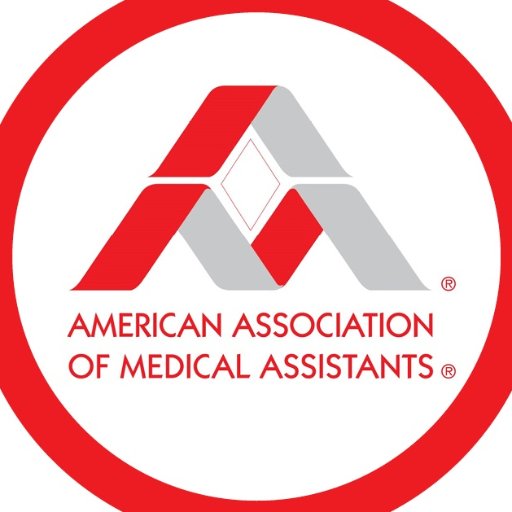 The AAMA Executive Office reopened Monday, July 6, 2020 (after closure due to COVID-10). The AAMA webpage offers updates on how the AAMA is keeping apace with the effects of COVID-19, including CMA (AAMA)® certification and recertification, testing centers, continuing education, and more.
Review the following answers to anticipated key questions below:
Was My CMA (AAMA) Certification Extended? In light of the challenges many are facing due to the COVID-19 pandemic, those with certifications that were already extended and those with certifications expiring August 31, 2020, through November 30, 2020, will be extended to December 31, 2020. The AAMA will contact those with certifications expiring in the above time frames with updated certification information.
Has CMA (AAMA) Certification Exam Testing Resumed at Test Centers? Prometric test centers have opened, where possible, for all programs across North America. Testing for only essential programs will continue at all open sites. As medical assistants are vital during these challenging times, the AAMA has been deemed an organization that offers an essential services program by Prometric.
Note: Prometric must cancel some exam appointments to implement the required social distancing measures. Impacted candidates will be contacted by the AAMA and/or Prometric and can reschedule following the procedures below.
For those with existing exam appointments: Prometric will be taking every precaution for the safety of testing candidates by thoroughly cleaning the test centers and enabling every other seat for testing in order to provide the recommended social distance between test takers. Review Prometric's North America Center Resumption—Social Distancing Testing Procedures. Face masks will be required in order to test at the test centers.
For those who prefer to reschedule their exam: Reschedule by following the procedure below an unlimited number of times until the end date of your eligibility window. Reschedule at least one week prior to the rescheduled exam date to avoid any fees. Note that fees only apply to changing a rescheduled exam appointment and do not apply to any appointment canceled by Prometric.
To reschedule an existing CMA (AAMA) Certification Exam appointment, go to the Prometric website and click on Reschedule/Cancel. Provide the confirmation/tracking number that Prometric emailed to you after you scheduled your initial appointment.
Have Eligibilities Been Temporarily Extended? Due to the pandemic, the AAMA is temporarily extending exam eligibilities an additional six months to allow ample time for candidates to sit for their CMA (AAMA) Certification Exam. This addition is temporary only and will no longer be applied after a certain point.
What If I'm a Medical Assisting Student, and I Can't Complete the Practicum Requirement, Can I Take the CMA (AAMA) Certification Exam? The Certifying Board recognizes the many challenges caused by COVID-19, one being the ability for medical assisting students to fully complete their programs. As such, the Certifying Board is allowing a temporary waiver of the policy that states that completing students may take the CMA (AAMA) Certification Exam no earlier than 30 days prior to completing their formal education and practicum until December 31, 2020.
Note that this waiver is only intended for students who have completed all aspects of their formal education except the practicum. This policy waiver does not apply to those who have not yet completed the formal education of their program.
Students who have completed all aspects of their programs except the practicum should be directed to the steps outlined under the "Temporary Waiver of Completing Student Policy" section on the Exam Application Steps webpage.
What Do I Do If I Need to Recertify by Continuing Education Before 90 Days Go By? The 90-day credential expiration policy has been extended to December 31, 2020, for those with expired credentials who are no longer able to recertify by continuing education after March 31, 2020. Thus, if your credential previously expired and you had until March 31, 2020, to recertify by continuing education, you now have until December 31, 2020, to recertify by continuing education.
The Certifying Board will continue to monitor and evaluate these policies.
What Do I Do if I Need CEUs? Continue to earn your CEUs online through the e-Learning Center! Your transcript will be updated instantly. Products are also available in the AAMA Store for sale.
Is My AAMA State Conference Still Happening? Check the State Society Conferences webpage for information on which conferences are canceled or postponed. We will post info as soon as we have it. If nothing is said about your conference, email your state president for more information.
Have More Questions? Email the AAMA! A full list of department email addresses is on this Contact webpage.
Article Shared from the AAMA