Essential Jobs in the Medical Field and the Programs that Place into Them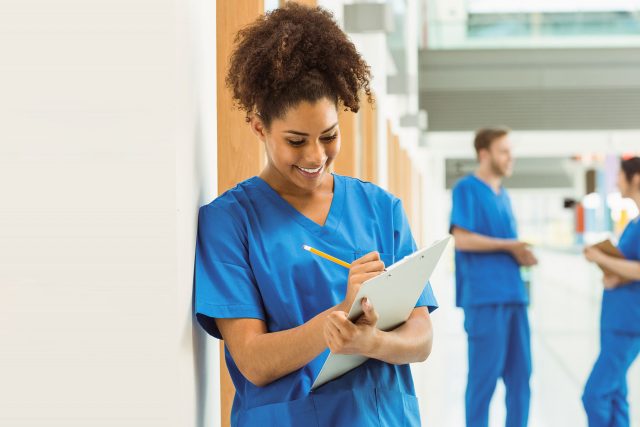 Whether considering education for immediate or long-term career goals, we're facing a job market that is unlike anything we've seen in contemporary American history. We're now evaluating potential career paths based on a whole new set of credentials; the most significant of which being the "essential" designation. A term we didn't even associate with employment is now top of mind as schools across the nation adjust curricula to accommodate online and in-person training.
When it comes to a field like nursing, qualified candidates were in high demand coming into the advent of COVID-19. As we've seen, the emphasis on these positions has only increased since. According to an article from Indeed.com on the current state of essential jobs, states are reporting increases in share of nursing jobs posted as high as 25-30% and higher. Due to exorbitant demand, some states are even allowing students to graduate early and join the front-line.
In an ancillary role, medical assistants are in nearly equal high demand. The 2019 Bureau of Labor Statistics' summary of the medical assistant field, job demand was projected to grow 23% between 2018 and 2028.
"The growth of the aging baby-boom population will continue to increase demand for preventive medical services, which are often provided by physicians. As a result, physicians will hire more assistants to perform routine administrative and clinical duties, allowing the physicians to see more patients."
Considering the added emphasis brought on by 2020's challenges, medical assistants will likely remain in high demand for the foreseeable future.
With three different nursing programs as well as medical assisting, Sumner College has been comprehensively geared towards the medical field for nearly 50 years. Visit our Programs page for more information on how you could be on your way to a reward career in as little as seven and a half months.