Expert Simulation Educators Across Oregon – OCN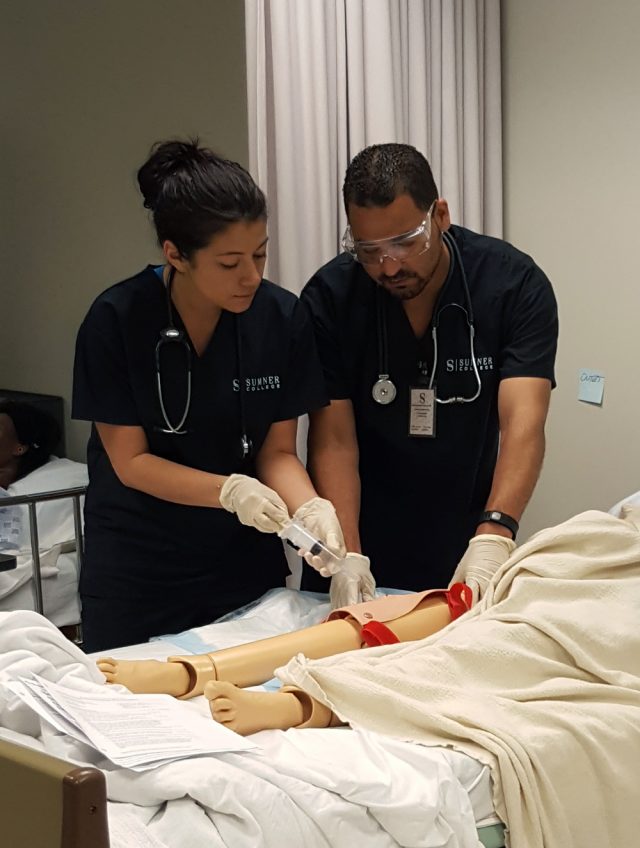 Sumner College's Simulation Lab provides a comprehensive learning experience for our students.
As nursing education and professional development needs evolve, schools and healthcare systems are relying on simulation as an important tool for expanding program capacity and providing students and staff with stable learning environments.
The advancement of Simulation-based Learning Experiences (SLE) in academic and practice-based nursing education has flourished and matured over the past two decades in Oregon. Nurse educators have gradually replaced many traditional clinical learning experiences with SLE. Hospitals and health systems use simulation for professional development and transition into practice orientation programs.
The Oregon State Board of Nursing (OSBN) has changed regulatory requirements to assure best practices and national standards are incorporated into the design and delivery of simulation-based clinical learning experiences. Consequently, Oregon's nurse faculty and practice-based nurse educators need a connection to simulation resources to build knowledge and skills required to plan, deliver, evaluate and revise SLE.