Honor our HealthCare Heroes – National CRNA Week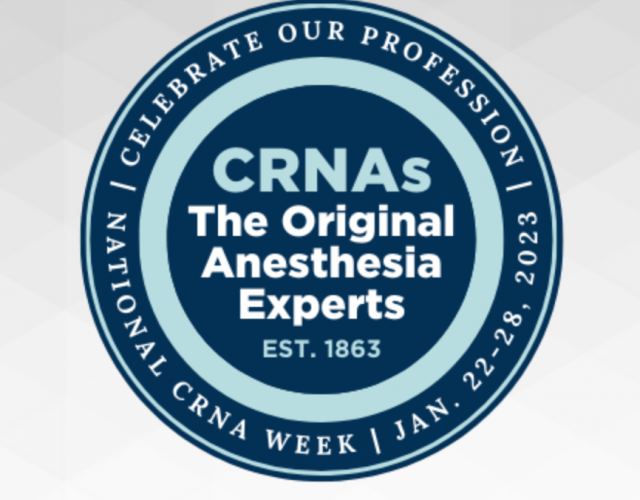 A Celebration of CRNAs
Since 2000, National CRNA Week has been our annual celebration of the nearly 59,000 practicing nurse anesthetists in the U.S.
From collaborating for transformative wins in healthcare policy to saving lives and advancing patient care, National CRNA Week gives the healthcare community and the greater public alike the opportunity to reflect on the heroic work and unique expertise of CRNAs and SRNAs while recognizing the power and resilience of our community.
CRNA Week Toolkit
Browse the CRNA Week Toolkit for ideas to help you raise awareness about the rich past and promising future of the Original Anesthesia Experts, including free resources, like social and digital ads, sample promo copy, and downloadable press-quality posters.
Content is sourced from The DiversityNursing.com website. Download more information on CRNA Week by visiting their website.