New Career – New YOU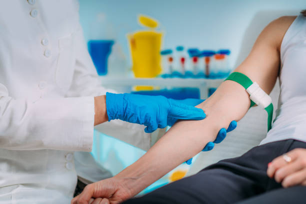 Start a healthcare career when you graduate from Sumner's 8-week Phlebotomy Technician Program.
Our program will prepare you for opportunities to work in hospitals, long-term care facilities, Doctor's offices, blood banks, plasma centers, and laboratories. At Sumner, we believe that everyone should have access to quality education, regardless of their financial situation. That's why we offer a variety of payment plans and financial aid options for those who qualify.
If you feel like this is the program for you click below to learn more about how to get started.