New ICN code of ethics puts spotlight on role of nurses in global health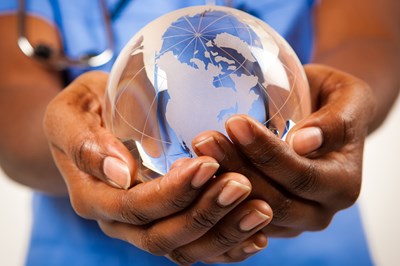 This article is shared from the Nursing Times . For more information on this topic visit their website.
The International Council of Nurses has launched a newly revised version of its code of ethics, with a greater focus on the role of nurses in global health and the ethical dilemmas the profession faces.
According to the ICN, it is used by "many countries around the world" as part of their regulatory processes and as a framework for ethical conduct.
Around every 10 years the code is subjected to a review and the new 2021 version has been published this month.
Howard Catton, chief executive of the ICN, told Nursing Times that the biggest change within its revised code was its focus on "nurses and global health", which has been given its own dedicated chapter.
"The discussions that we had and what we wanted to do was to bring nurses' role in relation to global health… forward more prominently as a standalone section within the code and that's what we've done," he explained.
This section explores issues of healthcare access the globe and the role of nurses in "advocating and supporting" improvement around this.
It also covers the responsibility of nurses in "ensuring dignified healthcare, free from exploitation", noted Mr Catton.
"We have had some very real issues around this, for example human trafficking and child labour, where nurses may be some of the first healthcare professionals who become aware," he added.
The chapter also considers how nurses contribute and work towards the achievement of the 17 United Nations Sustainable Development Goals, which aim to deliver transformative change for all people in all countries by 2030.
ICN president Annette Kennedy said the new code aimed to reflect and highlight the changing working environments of nurses, as well as the challenges and "ethical dilemmas" the profession faces – something she said had been "brought to the forefront during Covid-19".
"Used as a guide by nurses in everyday choices, the revised code highlights the need to protect and support nurses and ensure they have the appropriate education, training and resources to provide the highest quality of care to all patients," she added.