October Breast Cancer Awareness Month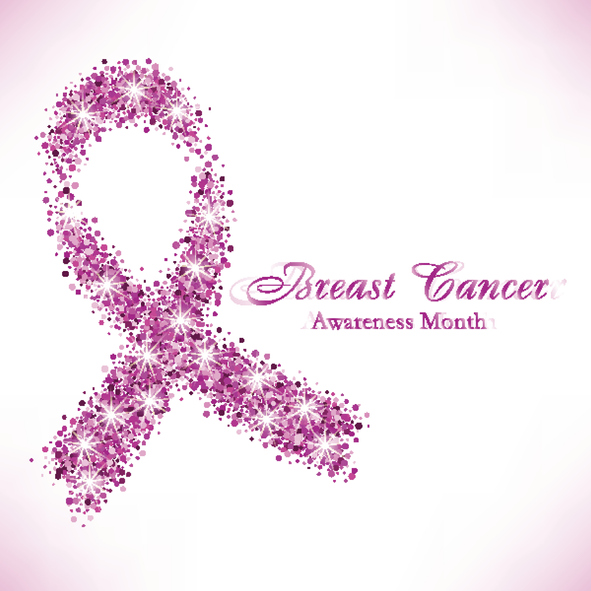 October can feel different for each of us — some wear pink to celebrate, some quietly observe the month, some feel grief, and some feel unseen or misunderstood. We want to normalize it all. Here's what you need to know about Breast Cancer Awareness Month.
What is Breast Cancer Awareness Month? Breast Cancer Awareness Month, held in October every year, aims to promote screening and prevention of the disease, which affects one in eight women in the United States every year and 2.3 million women worldwide. Known best for its pink theme color, the month features a number of campaigns and programs — conducted by groups ranging from breast cancer advocacy organizations to local community organizations to major retailers — aimed at: supporting people diagnosed with breast cancer, including metastatic breast cancer educating people about breast cancer risk factors stressing the importance of regular screening, starting at age 40 or an age that's appropriate for your personal breast cancer risk fundraising for breast cancer research Metastatic Breast Cancer
Awareness Day October 13 is nationally recognized in the United States as Metastatic Breast Cancer Awareness Day. About 30% of early-stage breast cancers eventually metastasize (spread to parts of the body away from the breast), and the day is intended to drive awareness of the need for more research about metastatic disease.
Metastatic Breast Cancer   Men's Breast Cancer Awareness Week Although breast cancer is much more common in women, breast cancer affects men, too. In 2021, U.S. President Joe Biden designated October 17 to October 23 Men's Breast Cancer Awareness Week. About 2,710 American men this year are expected to be diagnosed with breast cancer, and about 530 are expected to die from the disease. But lack of awareness and stigma can be barriers to detection and care. Some men, trans men, and non-binary people choose to call their cancer chest cancer.
Male Breast Cancer     The history of Breast Cancer Awareness Month The event began in 1985 as a week-long awareness campaign by the American Cancer Society, in partnership with Imperial Chemical Industries. It eventually extended to a month-long event. In 1992, the pink ribbon came into play. The original use of ribbons for specific causes dates back to 1979, when "Tie a Yellow Ribbon Round the Ole Oak Tree" inspired Penney Laingen — whose husband was a prisoner of war — to display yellow ribbons as a symbol of hope. The breast cancer awareness ribbon almost wasn't pink; a grassroots effort by Charlotte Haley began with peach-colored loops. At the same time, Alexandra Penney, Self magazine's Editor-in-Chief, partnered with Evelyn Lauder, Estée Lauder's Senior Corporate Vice President and a breast cancer survivor, to distribute pink ribbons after the magazine's second annual Breast Cancer Awareness Month issue. Because of the incredible reach of the magazine and Estée Lauder brand, pink triumphed over peach, and is now used by breast cancer organizations around the world.
Visit episode page for more info At Breastcancer.org, we understand that the month means different things to different people: Some want to celebrate in head-to-toe pink, while others feel unseen, and still others may quietly observe the month. We want to normalize all of it.
This information is provided by Breastcancer.org.
Donate to support free resources and programming for people affected by breast cancer.