Oregon School Nurses Association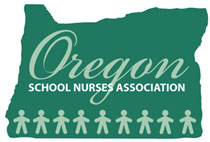 The Oregon School Nurses Association (OSNA)
 advocates for the health and success of 
all
 children through equitable access to school nursing services. OSNA is the only state association organized by and for Oregon school nurses. We support school nurses and all they do to maintain a healthy environment for our children.
OSNA Mission: The Oregon School Nurses Association develops and provides leadership to advance school nursing practice by specialized licensed nurses, to support the health and educational success of each and every student and school community.
OSNA Vision: The school nurse is the expert voice for optimal, equitable student health.
---