SUMNER COLLEGE STUDENT OF THE MONTH: AUGUST 2023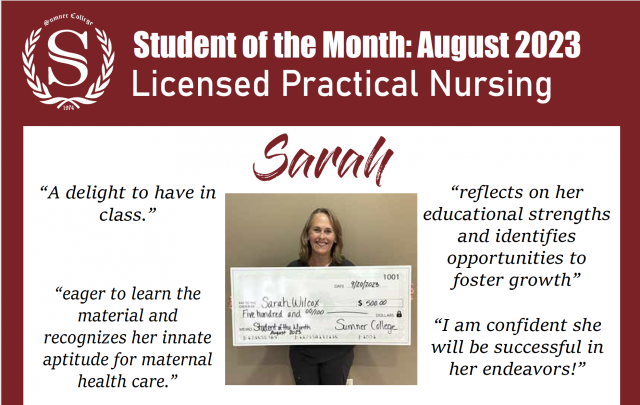 Congratulations to LPN student, Sarah, for being awarded the Student of the Month for August, 2023. Sarah is inspired by an unwavering passion to help people and a deep-rooted curiosity about the medical field. Her long commute from Eastern Oregon did not deter her from pursing her dream of becoming a nurse!
CONGRATULATIONS ON YOUR ACCOMPLISHMENT!