Sumner College Student of the Month: May 2023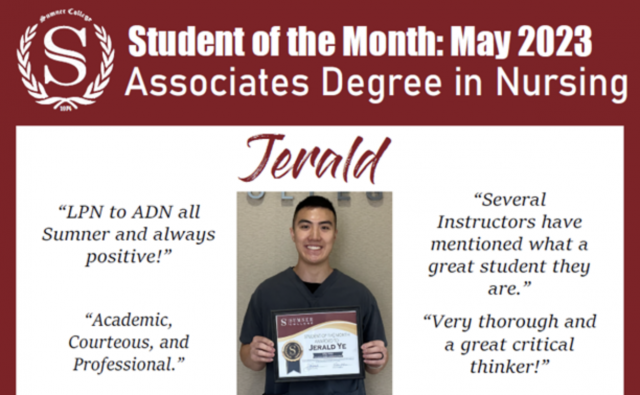 Congratulations to ADN student, Jerald for being awarded the Student of the Month for May 2023. Jerald is a dedicated Sumner College student on a mission to advance his nursing career. Having successfully completed the LPN program at Sumner College, he was drawn back to continue his education in the ADN program. His journey began as a CNA, which fueled his passion for nursing.
Congratulations on your accomplishment!