The Healthcare Resume: Definition, How-to and Examples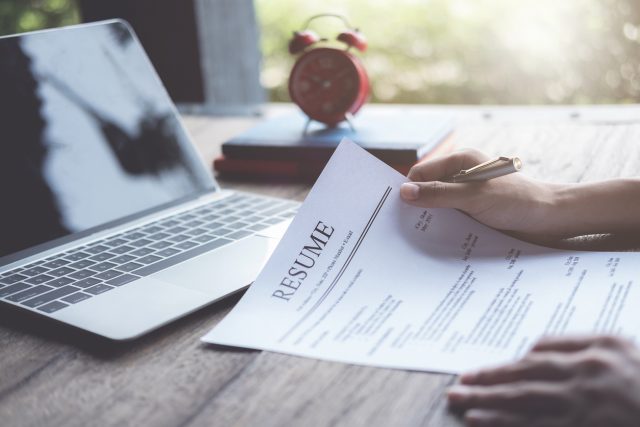 Article shared from indeed.com
If you're applying for a position in the healthcare field, your resume will include several elements that are unique to the industry. No matter the role you're looking for, your healthcare resume should highlight the specific skills, qualifications and experience you have as a medical employee. Additionally, these elements are important for gaining an employer's attention and increasing your chances they select your resume for further assessment. In this article, we'll discuss what a healthcare resume is, what elements to include in one and how to write yours with a template and example to guide you.
What is a healthcare resume?
The healthcare and medical industries represent a broad career field of many different medical specializations and professions. A healthcare resume is a style of resume for highlighting the skills, education, training and experience unique to the professionals who work in these fields. Several types of healthcare professions in the field that will typically use a healthcare resume include:
Surgeons

Nurses

Specialists

Therapists

Healthcare assistants

Dentistry professionals

Mental health professionals
Essentially, if you're in a healthcare role, you'll want to make your resume as effective for showcasing your expertise as you can, and the healthcare resume will help you achieve that.
Related: Resume Format Guide (With Tips and Examples)
Elements of a healthcare resume
Resumes include specific features that showcase education, work experience and skills, but the healthcare resume can tend to cover more elements because of the specialized nature of the career field. Here are the key elements that you should include in a healthcare resume:
Resume summary
Healthcare resumes generally use the resume or professional summary that consists of two to three brief sentences describing professional background, advanced skills and achievements. The summary serves to give employers insight into your qualifications for the job right away and as soon as they look at it. The summary is where you'll want to include your best skills, achievements and credentials.
Education and training background
Education and training are essential in a career in healthcare. From diploma and certification programs for aides and assistants to graduate degree programs for doctors, nurses and advanced healthcare roles, all professionals working in healthcare have the appropriate training and education required for their jobs. This section of the healthcare resume highlights this special academic and training experience, and you can use this section to highlight accomplishments and specific credentials you earned while completing your education.
Clinical experiences, residencies and fellowships
Typically, clinical experience, medical residency and fellowship programs are similar to employment, where the residents and fellows earn an income while completing the remainder of their education. Including this information as a separate section will allow employers to quickly assess your professional training in your specific medical field prior to your actual employment history. Not all healthcare resumes will have a section for residency and fellowship experience, but resumes for doctors, surgeons and even dentistry may feature this type of information.
Professional background
After residencies or fellowships (if they apply to the role), a healthcare resume includes a section for work history and professional experience. This is usually in reverse-chronological order, starting with the most recent position first. Each role listed under work history will also include details of past responsibilities, work achievements and examples of skills in the healthcare field. This section is essential in showcasing past experience, career achievements and development as professionals gain more experience throughout their careers.
Certifications and licenses
Depending on the field and credentials, a healthcare resume may include a separate section just for special certifications, licenses and even continuing education credits. These details alone tell employers about a professional's qualifications and current credentials that are often an essential requirement for working in a healthcare role.
Skills
Healthcare and medical workers have a wide range of hard and soft skills unique to working in this particular field. These skills can showcase achievement, dedication and commitment to your career and show employers what qualities and assets you can bring to a healthcare team. Additionally, this would be the section to include highly critical soft skills and how they helped you achieve success in past roles.
Related: 5 Must-Have Skills for Your Nursing Resume
How to create an effective healthcare resume
As you write your healthcare resume, follow the steps below as an outline for formatting your information as effectively as possible:
1. Start with your education and training
Even though the professional summary comes first on your resume, start with all the other elements before writing it. This is because after detailing all the other sections on your resume can give you a better idea of what to include in your summary. That said, go ahead and format your education and training, starting with your most recent experience first. Include the dates of graduation and the major or topics of study you completed.
2. Include your clinical experience, residencies or fellowships
In a separate section between your educational background and work history if it's relevant, include your past clinical experiences. This can be volunteering or interning in a clinical setting or your residency or fellowship program if your medical profession requires it.
3. List your work history and related experience
Under the education section, include your work experience related to the job you're applying for. List your most recent position first, ending with your earliest work roles. Include the name of the organization, your job title and the dates you worked with the company. Under each work role, include specific examples of your success in your past jobs.
4. Highlight your skills section with examples
When you write your skills section, include examples of how you used the skills. For instance, if communication is one of your skills, include a short detail about how you apply that skill, such as "successful communication through writing and collaboration." This helps your best traits stand out.
5. Write your summary or objective
Now that you have all the other sections completed, review the details and find the most relevant and exceptional information to include in your resume summary. For instance, consider describing one of your most successful work or fellowship accomplishments, skill sets or contributions to your past healthcare team. Keep your summary brief and concise.
6. Format and proofread your resume
After you're finished with writing your resume, you'll need to proofread and review it for clarity and organization. Make sure you use a legible font at an appropriate size for headings, subheadings and the body details od each section. If you're using a themed format, stick with no more than two main fonts for tour headings and text.
Related: How to Write a Resume Employers Will Notice
Tips for creating a healthcare resume
As you're writing your resume, use the following tips for additional ways to make your healthcare credentials stand out to employers:
Optimize your resume for employer ATS software: Many employers of large-sized organizations (especially in healthcare) rely on applicant tracking systems to automate the resume scanning and selection process. You can increase your chances of your resume passing through employer ATS software by using keywords and phrases from the job description and your key skills and credentials in your resume. The ATS will pick these keywords up, which ensures your chances of your resume making it through the scanning process.

Match your resume skills with what's in the job posting: Use the exact words you see listed in the job description and match the most relevant key skills and qualifications you have when creating your resume. This not only showcases your fit for the job but it ensures you're fitting in keywords and phrases that an employer's ATS is looking for.

Keep your resume brief and to-the-point: Consider a one-page length for your healthcare resume if you are still early on in your career. If you have extensive experience, qualifications and skills to showcase, a two-page resume format can then be appropriate.
Related: 10 Resume Writing Tips to Help You Land a Job
Healthcare resume template
The following healthcare resume template gives an outline of what to include in yours and how to showcase the details effectively:
[Name]
[Contact information]
[Resume summary: Include two to three sentences describing your experience, qualifications and success as a healthcare professional.]
[Educational background]
[University name and the dates you attended]

[Degree or certification]
[Residencies and fellowships]
[Name of organization and the dates you attended or anticipated date of completion]

[Responsibilities and accomplishments]
[Work experience in reverse-chronological order]
[Organization name, job title and dates of employment]

[Job duties and examples of contributions and achievements at work]
[Skills]
[Skill set and a quick example of how you apply it]
Related: Entry-Level Nurse Resume
Healthcare resume example
The example below shows what a healthcare resume looks like following the steps above and including the essential elements of this specialized resume format:
Jacqueline Rimerez, RN
345-898-0023
rimerez-j@email.com
Resume summary
Dedicated and compassionate registered nurse with four years' experience working in a fast-paced hospital environment with highly specialized skills in clinical and patient care. Effective and driven healthcare team member motivated to improve patient outcomes and the processes used in diagnoses and treatment.
Educational background
St. John's University, St. John's, Maryland. May 2016
Bachelor's of Science–Nursing

Licensed RN in the state of Maryland
Certifications
Registered nurse, state of Maryland–June 2016 to present

CPR, First-Aid and AED certifications, American Red Cross–April 2016 to present

ACLS and BLS certifications–American Heart Association–April 2016 to present
Work experience
Registered nurse, St. John's Hospital. July 2016 to present
Assessment of patient vitals and collection for laboratory testing

Evaluation and screening of patient health symptoms to aid in the diagnosis and treatment of disease and illness

Administer medications to patients using appropriate dosing and delivery, including intravenous, oral and syringe medications

Assist physicians and surgeons in the care of patients, including in-office exams, non-invasive procedures and pre- and post-operation care
Skills
Compassionate patient care for improved health outcomes

Medication dosing and administration methods for safe treatment of patients

HIPAA compliance and expertise for maintaining patient confidentiality

IV management for safe administration of intravenous treatment methods

Technical skills including telemetry equipment and screening instruments for effective patient monitoring and care