Tips for Filing the 2022-23 FAFSA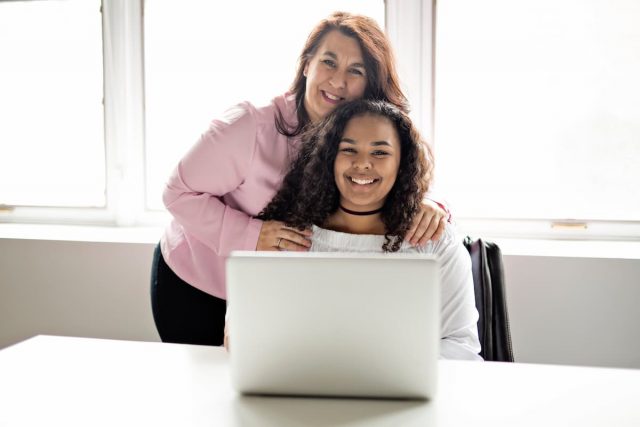 Completing the Free Application for Federal Student Aid (FAFSA) is the key to unlocking financial aid for college. FAFSA completion is strongly associated with postsecondary enrollment: 92% of seniors who completed the FAFSA enrolled by the November following graduation vs. 51% who did not complete a FAFSA.
New Financial Aid Estimator Tool
Federal Student Aid (FSA) discontinued the FAFSA4Caster tool in September 2021. In its place, FSA released a new tool to help families determine their financial aid eligibility: the Federal Student Aid Estimator (https://studentaid.gov/aid-estimator/). You may wish to share this tool with younger students and their families you are working with to help them explore the FAFSA/financial aid process before the students' senior year.
FAFSA Website
You can still access the FAFSA by going to www.FAFSA.gov. This URL will redirect you to a page that is now part of the overall Federal Student Aid website, which contains all information related to student aid.
The direct link to the FAFSA is now: https://studentaid.gov/h/apply-for-aid/fafsa.
FSA ID
We strongly encourage you to secure a FSA IDs several days prior to filing the FAFSA. We have received numerous reports from our members this year that those who created an FSA ID at the same time as completing the FAFSA received error messages when they reached the signature process in the form.
FSA is now aware of this issue and has made some modifications to try and keep this from happening.
Completing the FSA ID process well ahead of working through the FAFSA should help ensure a smooth signature process.
For the entire article visit – the National College Attainment Network.