To Be The Light!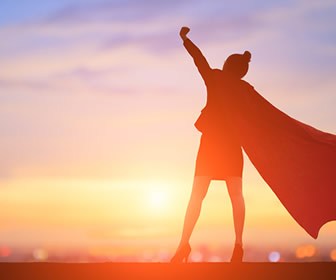 Who Brought You Into The Light?
Young girl attracted to city lights, says yes to a nursing education in the city and has never looked back!
When Pam, my sister, asked me if I would like to go to study in the capital of my country, I jumped at the chance! I was 17 and both my parents were dead. My dad had died from a heart attack when I was 12 and my mom died from a blood clot three years later, in my arms. Life was short and I was going to seize every minute of it! So tucking my dreams of becoming a published writer, I chose to go to nursing college.
Staying in a dorm, I quickly made friends and was unafraid to be adventurous. I led the pack in all sorts of wild escapades but always excelled in studies. The writer in me wondered at the stories inside each patient and I was a rapt listener, honing my skills to perfection.
Mother and Father
In the middle of the busy school and clinical work, I always found time for some quiet time for myself as I reflected on life. My patients found me kind and attentive and I attributed that to my hero, my mom. She always had a kind word or an extra plate for a hungry neighbor. Even though some of the subjects were tedious, others were fascinating and I drank in the knowledge with an intensity that another hero, my father, a voracious reader, and self-made man had. He also had an uncanny habit to get to the level of the person he was talking to and get them to open up about their hopes and dreams. His knowledge was so vast that you could ask about any subject and he always had information that you found helpful. I attempted to read many books but in all honesty, ended up reading a vast number of romance novels that I found fascinating—-to date! I did, however, learn to connect very quickly to my patients and use that to help them especially in a busy ER or clinic setting.
A Kind Nurse
When I was a child, I remember a third hero, a kind nurse who always was gentle especially when my mom was home and I was alone in the hospital. Her smile and touch always comforted me and so I passed that on to my patients.
Professor
The spark to help people became a flame when as a nursing student, I visited a slum where 7 people lived in a makeshift tent made of old plastic wraps and newspapers in the bitter Winter. I went back and did a cloth drive to bring them clothes to use and sell. I knew I could make a difference, even a small one. In a nursing class, my next hero, professor C, asked us an important question. What was the name of the security guard that sat at the gate of the college? I was ashamed that I had never looked at him or acknowledged him and so I resolved from then on, never to take people for granted. I always asked for their name, wrote it down or memorized it and used it whenever possible. You will be amazed how that makes another person feel and you connect at a different level! I use that technique to date especially when I am making calls to front desks at hospitals or school libraries!
The Clinical Instructor
An unlikely hero was a senior in school who had become a clinical instructor who took me down harshly when I was an ineffective teacher with second-grade students during a health class! Despite the humiliation, I resolved to learn to be an effective teacher and now teach effortlessly not only in a nursing college but also as a volunteer religious education teacher for students from the age of 5-15!
Sister
My sister Nannette who turned every joy and sorrow into a poem inspired me to bring back my writing and focus on writing my nursing experiences. Not only is she a role model and hero to me but her selfless and silent ways of helping others (even though I noticed it!) has made me want to be like her more every day.
My Savior
Today, when I get complimented on being a great nurse, the kudos belong to these heroes but the hero that truly guides me now and from earlier days is my personal savior, Jesus, who guides me through each interaction with patients, families and coworkers while maintaining a sense of calmness and confidence that stems from his love. He has given me a candle of hope and as the song goes, "This little light of mine, I'm gonna let it shine!"
Story shared from allnurses.com