What to know about psychiatric nurses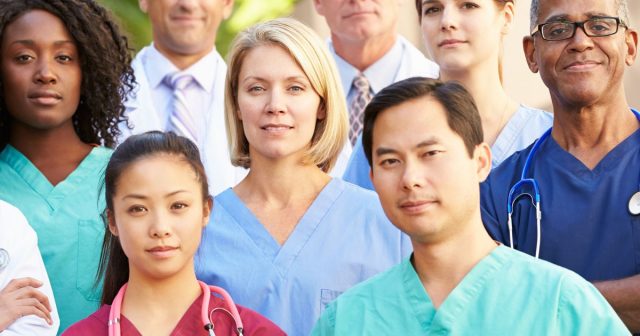 This article is shared from MedicalNewsToday. For more information on this topic and other related topics, visit their website.
Psychiatric nurses are specially trained nurses who care for the psychological and physical well-being of people with mental health conditions or behavioral problems.
In this article, we explore what psychiatric nurses do, their education and training, how they differ from other mental healthcare workers, and the conditions that they treat.
We also explain how and when to seek mental health help from a psychiatric nurse or other mental health professional.
Psychiatric mental health nurses (PMHNs) work to improve or support the mental and physical well-being of people with mental health or behavioral conditions.
They may also support the people close to a person with these conditions, such as family members or romantic partners.
According to the American Psychiatric Nurse Association, PMHNs may work with individuals, groups, families, and communities.
They assess mental health needs and develop a nursing plan of care. Then they implement the plan and evaluate its effectiveness over time.
Jobs they do
The jobs that a PMHN does will depend on their clients' needs, the healthcare setting, and their own specific training.
A PMHN's job may include:
assessing dysfunction and observing and evaluating progress
helping people regain or improve coping abilities
administering psychotropic medications and helping monitor and manage their side effects
promoting factors and environments that help prevent further disability
promoting general health
assisting with self-care activities
administering and monitoring psychobiological treatment regimens
providing health education, such as psychoeducation
assisting with crisis intervention or management
offering basic counseling, such as general guidance or other types of interpersonal support
carrying out the role of case manager to help coordinate and support care with other healthcare professionals
participating with clients in recreational activities
conducting group or family therapy sessions
helping educate families and other interpersonal support members about mental health issues and lifestyle factors that may help improve or worsen someone's condition
Where they work
PMHNs work in a variety of healthcare settings alongside other healthcare professionals.
Common work settings for a PMHN include:
inpatient and outpatient general and psychiatric hospitals
doctors' offices
assisted living facilities
long-term care centers
rehabilitation centers
private homes
correctional facilities
community mental health centers
local, state, and federal mental health agencies
private clinics
schools and colleges of nursing
behavioral care companies
military clinics or hospitals
Clients they work with
PMHNs can work with almost every segment of the population. They may also obtain specialty training to work with specific populations, such as:
A PMHN may also specially train to work in forensics or as a consultant or liaison.
What conditions can they treat?
PMHNs cannot specifically treat any condition.
Instead, PMHNs work with other healthcare professionals, such as social workers, psychotherapists, and psychiatrists, to develop and implement plans of care.
Healthcare professionals design these plans to help people with mental health or behavioral conditions improve their general well-being and functioning.
A PMHN can, therefore, be involved in the care of almost anyone who has a mental or behavioral health condition that is negatively impacting their life and requires monitoring and maintenance care.
Education
Psychiatric nurses are registered nurses who work in the mental healthcare sector.
To become a registered nurse, a person must obtain one of three degrees and pass the registered nurse (RN) licensing examination in their state after graduating.
The three degree options for becoming an RN are:
2-year associate's degree program in nursing
3-year diploma program in nursing
4-year university or college bachelor's degree program in nursing
According to the American Psychological Association, a psychiatric nurse must also complete additional training in pharmacology, as well as the social and behavioral sciences.
After a person passes the RN licensing exam, they must also complete the following to become certified as a psychiatric nurse:
2 years of practice as a full-time RN
a minimum of 2,000 hours of clinical experience in psychiatric mental health nursing within 3 years of passing the exam
30 hours of continuing education in psychiatric mental health nursing within 3 years of passing the exam
A registered nurse can complete additional training, such as a master's or doctoral degree, to become an advanced practice registered nurse (APRN).
The salary of a PMHN depends on their level of experience and the amount of specialized training they have undergone.