When Everyone Else is Off: Coping With Nursing Holiday Hours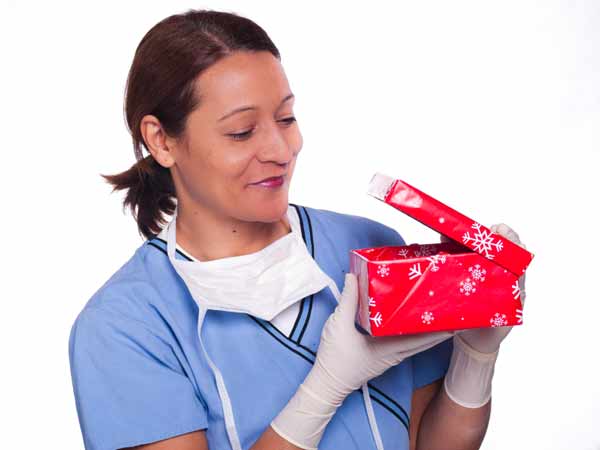 Article shared from Monster
It's just doesn't seem fair, working holidays when "most people" have the day off. But "most people" aren't a nurse, like you, with a singular set of remarkable characteristics that makes you so good at what you do.
Everyone's first year of nursing when working holidays can be tough, says Allana Covi, a registered nurse for six years working in trauma and ICU in Pittsburgh, Pa. As a supervisor now, Covi says scheduling is done by committee at her unionized facility, where most schedules are 12 hours, with some being eight hours.
In her workplace, Thanksgiving scheduling "pairs" with July 4, Memorial Day with Christmas, and Labor Day with New Year's.  "You could end up working Christmas and New Year's one year, then the next year, you're off," she says. "Nurses generally work a set number of holidays each year."
"You don't go into nursing thinking you'll have every holiday off," confirms Tara Tehan, a nurse director on the job and president of the American Nurses Association Massachusetts. "The hospital or institution usually sets dates considered 'holidays.' Each unit develops guidelines for how holidays will be covered. In a union environment, schedules may be influenced by seniority."
If you're wondering about those non-Christian holidays, Covi says "We make special arrangements for folks who celebrate holidays other than the Christian ones. Those holidays are accommodated on a case-by-case basis."
Tehan adds that although she has no personal experience, "I would think nurses who are celebrating other holidays besides Christian holidays probably switch among peers, and that's not usually rotated.  They might actually have an easier time getting holidays off."
Every place is different
In nursing, it's definitely different holiday strokes for different folks, depending upon where you work, say nurses who responded to us on the AllNurses.com forum. For example:
"We have Group A and Group B assigned to every other major holiday and the next year it switches. So unless you volunteer to work, you don't work both Thanksgiving and Christmas in the same year. But if you are off the holiday—for me on night shift, it's the night before—you are typically scheduled the night of."
"Holidays are the same as any other day, my regular schedule. If the holiday falls on your regular day to work, you work."
"EVERYONE works every other weekend and every other holiday."
"In our hospital everyone has to work every other weekend, regardless of whether a holiday falls on your day or not. We self-schedule, but the supervisor has final say and people must take turns with holidays, unless they opt out. Some do. All nurses are equal, regardless of tenure."
"If the holiday falls on your regular day to work, you work. The policy to rotate holidays hasn't ever been enforced so I don't even know if it is a policy anymore."
Make your own holiday magic
Try these tips to make your holidays meaningful, no matter where or how you spend them.
Don't fight but switch
If Christmas doesn't mean much to you—maybe you want to take a trip instead of opening presents around the tree—find someone for whom it does and trade, suggests Covi. "Let Scheduling know, and usually as long as 'the numbers' of staff match on paper, they'll usually be fine."
Expect light leadership coverage
Senior leadership may not be there, but know how to reach them if and when you need to. "I can text or call any time, day or night," Covi says.
Face the family music
"Families also have trouble wrapping their heads around this," Covi says. "Finally, my family really got it—that I wasn't going to be around for the holiday. It's part of maturing in this job, understanding that it's just part of what you do. Now I don't even give it a thought."
At Kaplan, Zurcher says the school sometimes holds open family nights, when topics like holiday work are openly discussed. "It's especially important when a new nurse has small children," she says.
Don't wait for surprises
Holiday schedules are always done in advance, says Zurcher. Find out when yours is done who you're working with so you have plenty of time to make adjustments like trading or bartering.
Celebrate with your work "family"
Focus on building camaraderie as part of the bigger picture, says Zurcher. "Try to really engage each other and have fun keeping morale up with games like Secret Santa," she says. "It also helps the shift go by faster."
Keep it real
Be flexible and adaptable around holidays, just as you are expected to be in general, Zurcher says. If working holidays really bothers you, consider working somewhere besides a 24-hour facility, even if it means moving.
Know it's not all about you
Remember your mission, says Lombardo. "The nurse plays an important part in creating a happy and blessed atmosphere for patients and their families."
Don't forget to check out openings on Monster.com.
photo credit – Monster.com