Why Be A Nurse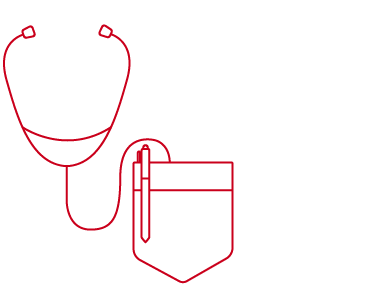 Big decisions, exciting locations, new challenges—they're all in a day's work for today's nurse. Find out why this career can be a such a fulfilling choice.
Dynamic profession
Nurses are independent. They're leaders. They drive change and play a bigger role in the healthcare system than you may ever have imagined.
Career growth
Nurses never need to stop learning and growing, as healthcare is ever changing. There's always an opportunity to study further and elevate your career.
Taking continuing education classes or pursuing an additional degree are just two of the ways that you can keep building on your knowledge and skills.

With more than 90 nursing specialties, you'll have choices, challenges, and so many opportunities to take on bigger responsibilities and potentially a salary to match.
Flexible schedule
Nursing doesn't have to mean a 12-hour shift. Many roles let you work 9 to 5 or be your own boss and set your own hours.
In their own words
"With my expanded roles outside of the operating room, I cap my clinical day to 8-10 hours."
Thomas – Nurse Anesthetist
"I work 2–3 days a week in our women's health clinic, seeing primarily pregnant women. Those days are roughly 8-hour days and I'll see anywhere from 20–45 patients."
Jamie – Certified Nurse Midwife
Diverse opportunities
Hospitals and medical offices? Of course. But also airplanes, schools, television studios, legal courts, racetracks, resorts, corporations, and more. The places you can work as a nurse are almost unlimited.
Featured specialties
School Nurse
A School Nurse takes care of students from pre-K school to college, who get sick or injured in an academic setting. ADN or BSN required.
Nurse Writer, Author, or Historian
A Nurse Writer, Author or Historian writes and contributes to educational materials, articles, historical books, even television or movie scripts about nursing. ADN or BSN required.
Nurse Attorney
A Nurse Attorney represents medical professionals in court, or works to change policies within the healthcare system. BSN and JD required.
Content shared from Johnson&Johnson Nursing.