7 Things You Can Do With a BSN Degree Besides Nursing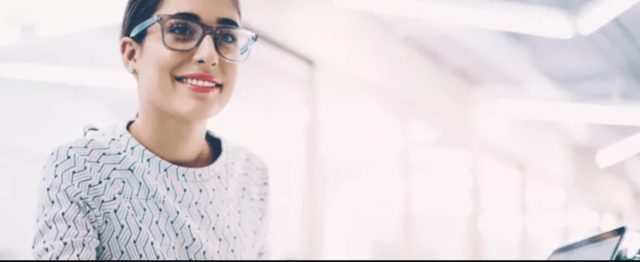 Are you interested in a nursing career, or looking to change your career after spending years in the clinical setting? Perhaps you've recently experienced a life change and are looking for a way to enjoy the freedom of working remotely or even working from home.
You may be pleased to know there are plenty of ways to put a bachelor of science in nursing (BSN) to use other than by providing bedside care. And with fast projected job growth according to the U.S. Bureau of Labor Statistics, there's never been a better time to explore everything that the nursing field has to offer.
Check out these seven areas where you can put your hard-earned BSN degree to work without getting involved with traditional clinical care.
1. Leadership Roles
Many people with BSN degrees go on to fulfill administrative, managerial, and leadership roles within physicians' offices, hospitals, clinics, skilled nursing facilities, and other similar settings. These leadership roles are great for people who want to shift their position within their current organization, and they're also a good way to experience a new setting and make a big impact in your career.
Examples of leadership roles in nursing include:
Chief Nursing Officer (CNO)
Director of Nursing (DON)
2. Educational Roles
Being a nurse educator—whether for staff development in a clinical setting or as a faculty member at a nursing school—is an excellent way to give back to your profession and help others who are just starting out on their own nursing paths. Depending on the educational role you take on, you may need to pursue higher qualifications such as a master of science in nursing (MSN).
3. Healthcare Information Technology (IT)
As the technology and healthcare industries continue to experience rapid change, the ability to bridge the gap between these two different—yet deeply interconnected—fields can prove highly lucrative. And because tech-related issues like data breaches cost the healthcare industry upwards of $6.2 billion annually, bringing nursing expertise into IT has never been more important to medical organizations.
A nursing career in IT may be a great fit if you have an interest in healthcare and technology. For example, as a Nursing Informatics specialist, you'll likely be asked to help create, test, and/or implement new technology that can support organizational workflow, cybersecurity, and patient care within medical environments.
4. Insurance Field
A nursing career within the insurance field often allows you to perform some clinical duties (such as taking vitals and blood samples as part of insurance eligibility screenings) in addition to performing non-clinical roles.
For example, as a quality management nurse consultant, you may perform audits, research, and medical coding for your organization. You might also assist with important insurance-related matters such as patient safety, risk management, quality assurance, and AR&L (accreditation, regulatory, and licensing). Essentially, you would help with the "behind the scenes" work that insurance companies depend on to operate smoothly and remain in compliance with regulations and policies.
Another example of a position for nurses in the insurance industry is a Nurse Life Care Planner (NLCP), whose role is to collaborate with all parties involved in the decision-making process for people experiencing chronic and terminal illnesses.
5. Pharmaceutical Field
Working for a pharmaceutical manufacturer is another lucrative option for people with nursing degrees, and it can also offer a lot of flexibility and freedom. A pharmaceutical company may seek out nurses who have specialties in certain areas, such as pediatrics or oncology, to help with consulting, research, and sales.
6. Legal Field
A major benefit of working within the legal field is that it can offer greater flexibility and allows you more freedom over your schedule, including plenty of opportunities for remote work and working from home. Examples of nursing roles in these areas include:
Working as a legal nurse consultant for legal teams who are investigating issues like medical malpractice, insurance fraud, and workers' compensation claims, and helping team members interpret medical records.
Serving as a forensic nursing consultant for crimes involving physical and sexual assault, child abuse, accidental death, and domestic violence. Depending on your situation, this may include collecting evidence, testifying in court, and even providing care for victims.
7. Non-Traditional Patient Care Roles
Perhaps you're still interested in the patient care aspect of your nursing career but are ready to work outside the traditional hospital or facility settings. If this sounds like you, check out some of these more adventurous nursing roles to explore:
Fitness Nurse
Self-employed Nurse Health Coach
Camp Nurse
Private In-Home Nurse
Cruise Ship Nurse
Conclusion
The traditional clinical setting is an excellent and rewarding field for nurses, but it can also lead to issues such as on-the-job injuries, and the challenges of nighttime shift work. Fortunately, a BSN degree affords you a great degree of versatility when it comes to choosing a job, or even changing your nursing career path.
Article shared from #Every Nurse
Learn more: