Facts About Nursing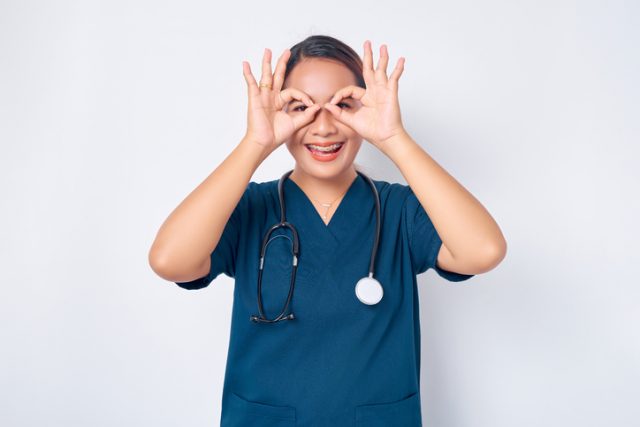 Article shared from NurseTogether
Becoming a registered nurse is the ultimate goal for a lot of men and women looking to enter the medical field. Registered nurses work directly with patients to provide care and have a wealth of knowledge and skills to offer, but there might be a few things that you didn't know about registered nurses. Without further ado, here are 45 fun, interesting and surprising facts about registered nurses.
Nursing Facts
1. Florence Nightingale, a British nurse, and statistician, is considered to be the mother of modern nursing for her influence on how nurses were educated and viewed by society.
2. Florence Nightingale shaped the healthcare industry during the Crimean War when she introduced the concepts of hand hygiene, fresh air for patients, cleaning tools between patients, and other sanitation practices which resulted in saving many soldiers' lives.
3. Florence Nightingale lived from 1820 to 1910 and was born in Italy although she was raised in England. She established the first scientifically-based nursing school 1860 appropriately named the Nightingale School of Nursing at St. Thomas Hospital in London.
4. The symbol for nursing is a lamp. Florence Nightingale was famous for carrying a lamp with her at night as she made her way between the tents of wounded and ill soldiers during the Crimean War, and was often referred to as "the lady with the lamp". She also made the white nursing cap, used to hold hair back, famous and synonymous with the nursing profession.
5. Nursing caps are now usually only worn in ceremonies, often during graduation ceremonies for new nurses to symbolize their welcome into the profession. The famous hats have stopped being worn due to the fact that they can collect microbes (bacteria and viruses) and become unsanitary.
6. Nurses are considered one of the most trustworthy and ethical professions in the United States. In the year 2020, nurses were voted the #1 most trustworthy and ethical professionals for the 18th year in a row. The nursing profession beats out doctors, policemen, firemen, teachers, and even clergy.
Read entire article by visiting HERE
Learn more about Nursing: