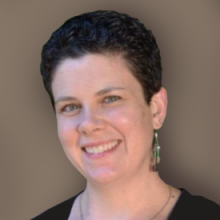 Allison E.
RN
Registered Nurse
Women's Healthcare Associates
Graduate, Associate Degree in Nursing Program
"I really want to help people and be able to make a difference in their lives."
Allison's Story
Allison decided to pursue her education at Sumner College because she wanted to help people and have a positive influence in their lives.
Before attending Sumner College, Allison was a stay at home mom for many years. Prior to that, she was an Elementary School Teacher. What appealed to her most about Sumner College was all the positive interactions she had throughout the application process, the smaller class sizes, and the opportunity to build relationships with the instructors. Allison felt like Sumner was a perfect choice for her.
Since completing the program, Allison's decision has been validated, stating "I feel Sumner College has prepared me to be a successful Registered Nurse. I would recommend this program to anyone."
Allison is currently working at Women's Healthcare Associates as a Registered Nurse, Clinical Navigator – and "loving it".