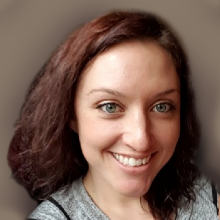 Amy E.
LPN
Licensed Practical Nurse
Veteran's Administration
Graduate, Practical Nursing Program
"The LPN Program was a perfect start to my career in nursing."
Amy's Story
Before starting Sumner College, Amy was in the Army stationed at Ft. Lewis and Ft. Irwin. She served 10 years in the Army working as an Army Medic. "I served in the Iraq and Afghanistan Wars, one tour each. I loved it and knew I wanted to continue my career in the healthcare field." Amy wanted to take what she already knew, which was more trauma-based, and be able to do more. The LPN program was a perfect start to her career in nursing. By the time Amy finished her career in the military, she had 2 children and needed a career where she could take care of them financially.
Amy chose Sumner College because it was a structured program, had smaller class sizes, and the prerequisites were included.
Since completing the LPN Program, Amy knew she made the right choice. "I enjoyed every minute of my time at Sumner College. The staff and faculty really cared about us and always went above and beyond."
"The training I received at Sumner College has given me the confidence I need to be a successful working LPN." Amy currently works as a Licensed Practical Nurse for the Veteran's Administration.
Amy can now continue her goal of getting her Master's in Nursing while working as an LPN. "I hope to work in the NICU or Pediatric floor of the hospital one day and this is one step further in reaching that goal."