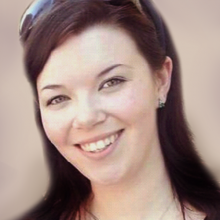 Andrea H.
RN
Registered Nurse
Nursingale Home Health
Graduate, Associate Degree in Nursing Program
"I am grateful for my time here at Sumner College. I have gained a solid education and made friends that will last a lifetime."
Andrea's Story
Andrea decided to pursue her education at Sumner College because she knew nursing was a field that is not only growing very fast, but also a field where knowledge and compassion play an intricate role.
Before attending Sumner, Andrea was in the process of completing pre-requisite coursework at a local community college. What appealed to her most about Sumner College was the opportunity for small class sizes, individual attention,
and a fast-paced accelerated program. Andrea wanted start her new career as a registered nurse as soon as possible.
Since completing the program, Andrea's decisions have been validated, stating, "I feel Sumner College has prepared me to be a reasonable and prudent nurse." During her time at Sumner, Andrea worked at the Build-A-Bear workshop, often times assisting children with disabilities. Due to her background and desire to help youngsters, she hopes to one day work in home-health with medically and mentally fragile children.
Andrea is employed as a registered nurse at Nursingale Home Health in Portland. Andrea plans on one day pursuing her BSN, with the ultimate goal of working as a labor and delivery nurse.