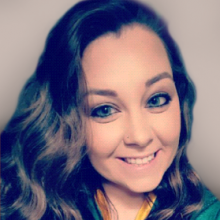 Caitlyn H.
RN
Registered Nurse
DePaul Treatment Center
Graduate, Associate Degree in Nursing Program
"I always had an interest in working in the medical field."
Caitlyn's Story
Caitlyn decided to pursue her nursing education at Sumner College because she has always had an interest in working in the medical field.
Prior to enrolling in at Sumner College, Caitlyn was working as a CNA at an adult family home. "Working as a CNA led me to want to become an RN. I realized I wanted to interact more with the healthcare team, but still get to spend one-on-one time with patients."
What appealed to Caitlyn most about Sumner College was the all-inclusive program. She stated, "I really liked how the program included all of the prerequisites where other RN programs require them prior to enrolling. I also loved the aspect of being in a small class." Since completing the program, Caitlyn knows her decisions were validated. "The program at Sumner College prepared me to be a nurse in two years and I could not be happier."
Caitlyn plans on continuing her education by enrolling in a Master's Program to eventually become a Nurse Practitioner." I would love to get experience on a Medical-Surgical floor of the hospital to better prepare myself for my future goals."
Caitlyn accepted a position as a registered nurse at DePaul Treatment Center.