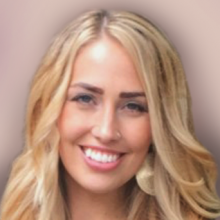 Courtney S.
RN
Registered Nurse
NW Renal Clinic
Graduate, Associate Degree in Nursing Program
"I am forever grateful to Sumner College for my nursing degree and lifelong friends."
Courtney's Story
Before attending Sumner College, Courtney attended Oregon State University and graduated with a Bachelor's degree in Public Health. While attending college, Courtney worked as a caregiver. "I always knew I wanted to be involved in the medical field".
What appealed to her about Sumner College was the unconventional application process that took many aspects into account. Courtney thought smaller class sizes would enrich her academic experience, and she felt positive vibes from all of the staff and faculty she met during the application process.
Courtney plans on continuing her education and eventually receiving her Master's degree in nursing. She is looking forward to all of the opportunities and possibilities that her nursing career will provide. Courtney is employed as a registered nurse at NW Renal Clinic in Portland.