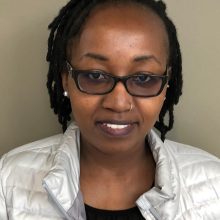 Mary K.
LPN
LICENSED PRACTICAL NURSE
Aegis Assisted Living & Memory Care
Graduate, Practical Nursing Program
"I have wanted to become a nurse since I was a little girl."
Mary's Story
Prior to enrolling at Sumner College Mary was working as a Certified Nursing Assistant. She has been interested in contributing to the healthcare field for many years and was grateful for the length of time required to complete the Practical Nursing program. This achievement has allowed her to increase her scope of practice and assume a leadership role in assuring patients receive optimal care.
Mary states that the Sumner curriculum and format of classes offered the opportunity to become proficient in time management and also to gain the insight on how to "treat all patients with respect and dignity."
Mary is working as a LPN at Aegis of West Seattle. This facility offers both assisted living and a memory care unit for a diverse population.