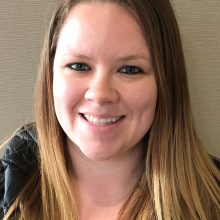 Sheila S.
LPN
LICENSED PRACTICAL NURSE
The Vancouver Clinic
Graduate, Practical Nursing Program
Sheila's Story
Since getting laid off after ten years working in the banking industry, the opportunity was available for me to finally pursue my longtime passion. As long as I can remember, I have always wanted to be a nurse. My aunt, who was a nurse, was always my role model during my youth. With her encouragement, and her always telling me I would one day make a great nurse, I knew this was the perfect time for me to go back to school. I was so glad I chose Sumner College because I was able to complete the Practical Nursing program in a short time and begin working in the healthcare field!
Sheila is employed where she did her preceptorship, The Vancouver Clinic.