Our Programs
Sumner College is committed to providing excellent care to patients in the community through the development of exceptional health care professionals. Graduates of Sumner College are prepared to engage in best practices through critical thinking, interdisciplinary collaboration, and strong community partnerships.  We invite you to explore our college, our culture, our campuses, and our programs.
About Us
Sumner College has been providing a strong educational foundation for those committed to truly making a difference for over 48 years. Located in Portland, Oregon, we are a private college uncompromisingly dedicated to providing, high quality, career focused education to support those who are committed to achieving their professional career goals.
Our healthcare programs are designed to provide a work-life balance. The majority of our students are working adults, and all of them are focused on one common goal: a career in the field of healthcare. Our retention rates reflect our dedication to student success.
Many of our students are referred to us by fellow coworkers, family members, clinical partner sites, and by our own graduates. We have a strong reputation in the Portland area as a school who graduates professionals who are competent and adequately prepared for employment in their chosen field of study.
Our history tells our story, and our numbers speak volumes about us. If healthcare is your passion, and a career in the field is your Dream, it is time to look at Sumner College.
200
Over 200 Clinical Partners
$35.00/hr
Median ADN Graduate Hourly Wage
$27.00/hr
Median LPN Graduate Hourly Wage
Do you have the right personality for college?
School Calendar
October 2
2023 New Term: BSN, PN, and RN to BSN
October 5
BSN Info Session - Live on Campus at 11:00am
Reserve a Spot
October 12
BSN Info Session - Live on campus 11:00 am
Reserve a Spot
October 19
BSN Info Session - Live on Campus at 11:00am
Reserve a Spot
January 2
2024 New Term: BSN, PN, and RN to BSN
March 25
2024 New Term: BSN, PN, and RN to BSN
June 10
2024 New Term: BSN, PN, and RN to BSN
September 3
2024 New Term: BSN, PN, and RN to BSN
November 18
2024 New Term: BSN PN, and RN to BSN
February 24
2025 New Term: BSN, PN, and RN to BSN
May 12
2025 New Term: BSN, PN, and RN to BSN
August 4
2025 New Term: BSN, PN, and RN to BSN
October 20
2025 New Term: BSN, PN, and RN to BSN
January 21
2026 New Term: BSN, PN, and RN to BSN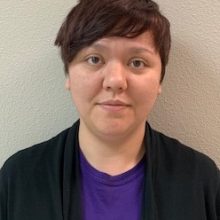 Tiffany
LPN | LICENSED PRACTICAL NURSE
"Being a student in Sumner College's Practical Nursing program was a positive experience due to my supportive classmates."
Read Full Spotlight
Previous Testimonial
Next Testimonial

Virtual Tour
Discover