Our Programs
Our Vision Drives Us. Education with Integrity.
Sumner College is committed to providing excellent care to patients in the community through the development of exceptional health care professionals. Graduates of Sumner College are prepared to engage in best practices through critical thinking, interdisciplinary collaboration, and strong community partnerships.  We invite you to explore our college, our campus,  and our programs.
About Us
Sumner College has been providing a strong educational foundation for those committed to truly making a difference for over 47 years. Located in Portland, Oregon, we are a private college uncompromisingly dedicated to providing, high quality, career focused education to support those who are committed to achieving their professional career goals.
As we navigate through the COVID-19 pandemic, Sumner College has continued to deliver high quality education to our student population, keeping them on track to graduate and start their new healthcare career.  We transitioned from our traditional on-campus format to a hybrid delivery model, and continue to start new classes every 10 weeks. We are committed to educating students in a safe and responsible environment during these unprecedented times.
Many of our students are referred to us by fellow coworkers, family members, clinical partner sites, and by our own graduates. We have a strong reputation in the Portland area as a school who graduates professionals who are competent and adequately prepared for employment in their chosen field of study.
Our history tells our story, and our numbers speak volumes about us. If healthcare is your passion, and a career in the field is your Dream, it is time to look at Sumner College.
100%
ADN Program Retention
100%
AAMA Medical Assisting Pass Rate
$69,300
Average ADN Graduate Starting Salary
School Calendar
Portland
| | |
| --- | --- |
| December 13 | 2021 New Term Begins: PN, MA, RN to BSN |
| March 14 | 2022 - New Term Begins: ADN, PN, MA, RN to BSN |
| May 31 | 2022 - New Term Begins: ADN, PN, MA, RN to BSN |
| August 15 | 2022 - New Term Begins: ADN, PN, MA, RN to BSN |
| October 31 | 2022 - New Term Begins: PN, MA RN to BSN |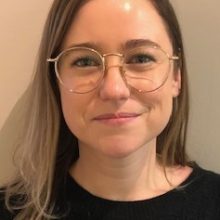 Katelyn W.
"I received some of the best education and support in achieving both my career and life goals"
Read Full Spotlight
Previous Testimonial
Next Testimonial

Virtual Tour
Discover