TRANSFORMING PATIENT CARE: 5 NURSE LEADERS OFFER INSIGHT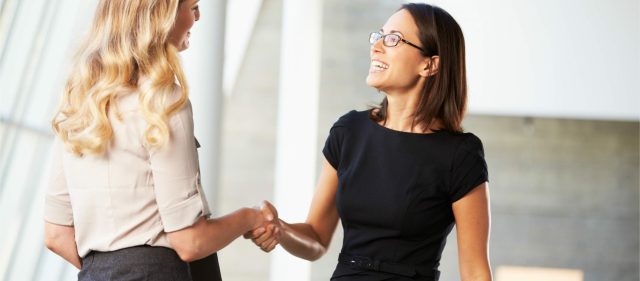 Nurse leaders connect with their peers at HealthLeaders CNO Exchange to discuss solutions to transform patient care.
Article shared from HealthLeaders.
Editor's note: The following is an excerpt from HealthLeaders CNO Exchange Insights Report: Transforming Patient Care and Experience. 
As the healthcare landscape changes, nurse leaders are being asked to forge new paths to achieve high-quality, cost-effective patient-centered care.
For example, patient care is growing beyond acute care. Nurses are connecting with patients in more settings than ever before through new and changing roles in areas like care coordination or outpatient clinics. These new roles demand that nurses have different knowledge, skills, and competencies than in the past. Additionally, patients expect care to be delivered in a seamless, timely, and efficient manner that takes into account their personal needs and preferences. How do nurse leaders meet the challenge of the transformation of patient care?
The changing role of nursing may sound daunting, but nurse leaders don't have to go it alone. They can rely on their peers to learn best practices in redesigning care delivery.
Here are five insights on care transformation from the event's attendees.
1. CARE MUST EXTEND ACROSS THE CONTINUUM
Population health and value-based care initiatives help push for preventive care in non-acute settings, and outcomes-based reimbursement is requiring better care coordination across all settings and levels of care. Nurses have an opportunity to drive patient care across the continuum, but healthcare organization leaders need to support them in developing the necessary skills to provide optimal patient care in these settings.
"We're trying to integrate nurse practitioners to assist with care coordination and reduce some of the frontline staff nurse's workload. Also, the NP and clinical nurse leader can support less experienced nurses and act as a resource," says Jennifer O'Neill, DNP, APN, NEA-BC, CNO, vice president of patient care services at Saint Barnabas Medical Center in Livingston, New Jersey. "We've also added nurse educators to the off-shifts and weekends to act as a resource to the novice nurses on the night shift. That's been a big help for us. And we have transitions-of-care nurse practitioners. They work with a pharmacist and perform inpatient care coordination and follow a subgroup of high-risk patients from discharge to home."
2. PATIENT CARE TECHNOLOGY SHOULD WORK SMARTER NOT HARDER
In healthcare, the word technology is often synonymous with electronic health records. And in the minds of frontline caregivers, EHRs are often synonymous with increased workload. But there is much more to technology, which can decrease workload and improve patient care by providing nurses with decision support.
"We need to look at where we have opportunities for integration with IV pumps, beds, and other areas where nurses would typically be required to document themselves. And, also, where can nurses lead the design of some predictive analytics that we have in the EHR? We'll be implementing a predictive model for sepsis and a falls predictive model. This will help with that decision support for our nurses, and we'll have some protocol development associated with it. Then by the time they contact the physician, we have additional information for them to make good decisions," says Erin LaCross, DNP, RN, CMSRN, CENP, CNO, Parkview Regional Medical Center and Affiliates in Fort Wayne, Indiana.
3. SHARED GOALS PROMOTE PATIENT FLOW
When multiple departments and disciplines plus patients and their family members have clear and agreed-upon goals for care plans, improved patient flow can be attained.
"The patient hears the term discharge at 6:30 in the morning, but it's always 'pending clinicals.' That could be five consultants weighing in on the plan or trying to get medical equipment, or something like that. Then the family can't come get them until 6 p.m. So, here you have this absolutely frustrated patient sitting there. Standardizing language across the team—so that when you say 'discharge,' everyone knows what it means—that helps. We have a discharge lounge, and nurses from there can go up to the floor and discharge the patient for the staff nurse. We have three nurses that staff it, and it's made a huge difference with our patients," says Karen Grimley, PhD, RN, NEA-BC, FACHE, chief nursing executive at UCLA Health, and vice dean at UCLA School of Nursing in Los Angeles. "The discharge nurse who goes to the bedside and did all the paperwork physically escorts the patient to the lounge. We have recliners there, and a nurse is there so someone can help the patient if they need anything. Then when the ride pulls up, that nurse will take them out. The success for us was when we left the discharge lounge open all the time. We have a core group of nurses from our float pool who are deployed there on a regular basis, and we've actually opened it to Saturdays now because we have that much volume."
4. INTERPROFESSIONAL COLLABORATION IMPROVES OUTCOMES
"We're in the process of implementing our Care Delivery Integration System (CDIS), and this is a model that's being championed by our system chief medical officer. The model involves bringing together the medical directors of all our units—nine inpatient ICUs and 23 inpatient medical and surgical units—in a dyad model, which pairs the medical director with each unit's nurse manager. We meet regularly and identify issues and discuss any quality or safety concerns. For instance, we recently focused on reducing CAUTI and CLABSI in the ICUs," says Beverly Bokovitz, DNP, RN, NEA-BC, CNO & vice president, patient care services at the University of Cincinnati Medical Center in Cincinnati. "Each dyad is joined into a larger group (i.e., ICU grouping) and includes representation from other team members such as performance improvement, supply chain, infection control, IS & T, etc. You're bringing together all the key players in the organization to focus on a specific improvement and reduce barriers, but the major change is a more robust involvement from our physicians. It's been a spectacular success based on our recent outcomes. We've gone 120 days in our neuroscience ICU with no instances of CAUTI. It's been a physician champion model, and it's coming together to partner with nursing and with all the other disciplines."
5. BOOST PATIENT EXPERIENCE WITH PERSONAL CONNECTIONS
Patients want to be seen as whole people, not just a disease or a room number. By paying attention to what many consider to be small things, nurses can improve the patient experience.
"We started changing the way we talk to people in the ED, and it seems to be helping. When the leaders round and the nurses round, they'll [ask the patients], 'Do you know what you're waiting for?' If the patients say no, then they'll say, 'OK, here's what we're waiting for.' If patients say, 'Yes, I know what I'm waiting for,' then they'll say, 'Do you know how much longer you're going to have to wait?' Again, if patients say no, then they'll fill them in. The physicians have started saying, 'What questions can I answer?' It's made a big difference. It's more welcoming. It makes patients feel like we have time for questions. It makes people feel like they're being treated in a more special way. It's the little things," says Shawnna Cunning, MSN, RN, FNP-C, CNS, NEA-BC.
Jennifer Thew, RN, is the senior nursing editor at HealthLeaders.
Learn more: