Meal Prep Ideas for Health Professionals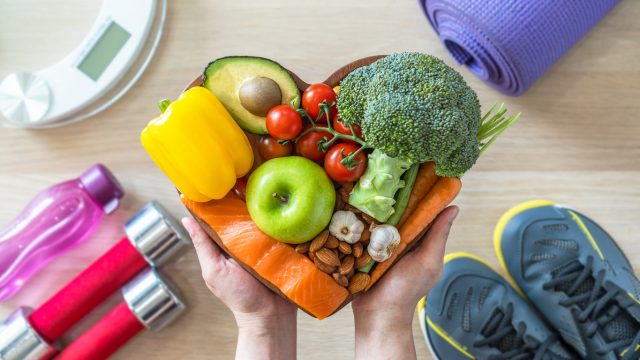 Article shared from The Nurse Break
If you're a nurse or student and have found this page then WELCOME!
AMs, PMs, Late Earlies, Night Duty…25 best meal prep ideas for health professionals
So prepare all those meals for the week in advance with this list of easy and healthy meal prep ideas for health professionals. These are perfect for busy nurses (and other health professionals – anyone really…). You can have these ready to eat meals for lunch or dinner.
Not only will this save you money, it will decrease the grocery bill, stop you impulse buying, might even change your diet up a bit from those cans of tuna I know you're eating. Make others a little more jealous of you on your break! Personally, I have used several of these and had some recommended to me.
Firstly though…back to basics
Enjoy a wide variety of nutritious foods from the five food groups every day.
Protein
Protein is the body's building block for muscle, cartilage, skin and blood and helps to keep you strong and healthy. Protein rich foods also help to
keep you feeling fuller for longer. Foods high in protein include meat, fish, poultry, tofu, eggs, nuts and beans.
Carbohydrates
Carbohydrates are the body's primary fuel source and provide energy to the brain, muscles and other organs. Foods that contain carbohydrates
include whole grain breads, cereals, rice, pasta, noodles, most fruit and some dairy foods.
Glycaemic Index (GI)
All carbohydrates are given a GI score. This is a measure of how quickly the body can convert the food into energy. Low GI foods are the healthiest option as they provide longer lasting energy. Low GI foods include brown rice, grain bread, pasta and most fruits and vegetables.
Fibre
Fibre helps to keep everything you eat moving through your digestive system, keeping it healthy. Foods high in fibre include whole grain breads and cereals, fruits and vegetables.
---
So how do I use the basics above to create an amazing meal?
Let's say you're going to make a 'bowl'. Choose a base. Add a protein. Add veggies. Add Healthy fats (dips such as hummus, feta, avocado). 
Shift work and it's effects
It is well documented that working night shift will impact on us nurses! We are so lucky….we are given an increased likelihood of obesity, increased risk of cardiovascular disease, higher risk of mood changes, increased risk of gastrointestinal problems, such as constipation and stomach discomfort, higher risk of motor vehicle accidents and work-related accidents, increased likelihood of family problems, including divorce, probable increased risk of cancer, especially breast cancer.
So the very least you can do is eat healthy, prepare food better so you're stressed less and make sure you drink lots of healthy drinks and water!
So what are some meal prep ideas?
Low Glycaemic Index (GI) foods
Hydrating foods
Healthy fats and protein
Healthy Snacks and fruits
Consider cooking using a slow cooker or those quick easy healthy meals
For Breakfasts – some very quick basic ideas
Think of eating things such as Rolled oats – like porridge (get some sachets and they can be carried to work) or unsweetened muesli with yoghurt, or bircher muesli prepared in advance.
Or have some whole grain toast with boiled eggs. You can wrap the eggs in foil and take to work. Add vegetables such as mushrooms and spinach, some tomato or avocado, or cottage/ricotta cheese, or baked beans.
Smoothie – milk/soy milk/almond milk and yoghurt, berries and freshly ground seeds and nuts
Lunch and/or dinner
See our best meal prep ideas for health professionals. But to be honest. These are merely suggestions and everyone is unique and different in their tastes. We may not have included many vegan, vegetarian options in this list so we do apologise.
Please post in the comments your favourite recipe especially if it's vegan or vegetarian!
Here goes! The list of health meals
Fajita Bowls from Spend with Pennies
No Cook Burrito Bowls from Everyday Meal Prep
5 ingredient chicken tikka masala from Pinch of Yum
Healthy Roast Chicken and Veggies from Gimme Delicious
Spicy Chicken and Sweet Potato from Pinch of Yum
Healthy Moroccan Chickpea Stew from asimplepalate
20 Minute Chicken, Rice & Broccoli from Gimme Delicious
15 Min Beef and Brocolli stir-fry from Gimme Delicious
Italian Chicken Bowls from eazypeazymealz
Greek Chicken with Roasted Cauliflower Bowls from Food Faith Fitness
Sesame Chicken Pasta Salad from sweetpeasandsaffron
Thai Chicken Wraps from Gimme Delicious
Crispy sesame tofu with zucchini noodles from My Food Story
Chicken Pad Thai from Life Made Sweeter
Turkey Spinach Pinwheels from Damn Delicious
Zucchini noodles with turkey meatballs from Damn Delicious
5 Simple No-Cook Snack Boxes from Beach Body on Demand
One Pan, healthy italian sausage and veggies from chelseasmessyapron
Lemon roasted salmon with broccolini and sweet potato from Little Spice Jar
Healthy Meat-Loaf from Primavera Kitchen
Taco Lettuce Wraps from Kirbie's Cravings
Rainbow Veggie Sandwiches from From My Bowl
Spring Roll Bowl from Pinch of Yum
For more ideas and to read the entire article, visit LINK