# Hiring – Accreditation and Compliance Officer – Remote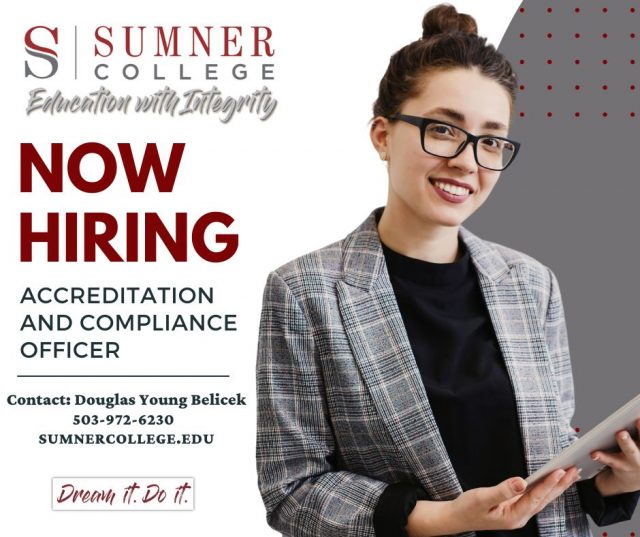 Sumner College has been educating leaders in workforce for almost 50 years in the Portland metro area. Join a team that is passionate about educating future healthcare professionals by providing a foundation built on integrity, competency, and collaboration. Our programs offerings include BSN, Associate RN, LPN, and Medical Assisting. The college is currently searching for an individual to join our dynamic team as we continue to grow the college.
The Accreditation & Compliance Officer is the primary resource person for all accreditation matters. Working closely with the President, this position is responsible for developing and completing regulatory and accreditation reports at the programmatic, state, national, and federal level.
Experience with ABHES Accreditation preferred.
Read entire job posting HERE