RN to BSN – Accelerated. Accredited. Achievable.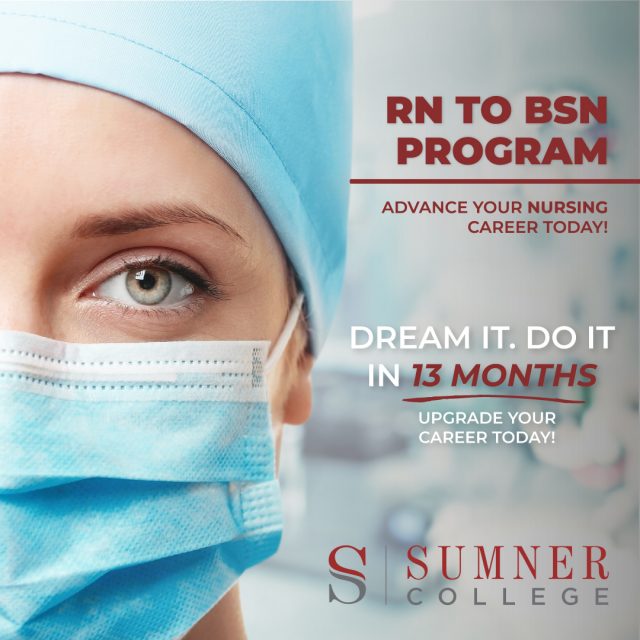 The Bachelor of Science in Nursing program (RN to BSN) is designed for registered nurses with an associate's degree in nursing who want to advance in the profession. Our 13-month Bachelors of Science in Nursing program will broaden your understanding of best practices in nursing, and prepare you for leadership positions in which increasing levels of education are expected.
The RN to BSN program is designed to allow you to continue working as a nurse while you are enrolled in the program. This way, you can further your education while also furthering your career.
Our program allows you to take the courses online around your work schedule.
Hospitals pursuing Magnet status may require registered nurses have a BSN, or be enrolled in a BSN program. This program is delivered 100% online, offering a convenient and flexible way for working students to continue their education without interrupting their employment.  Online classroom size is limited to 25 students per faculty member, so you get the personalized attention you need.
What Sets Us Apart
100% Online Delivery
New Term Begins Every 10 Weeks
$180 Per Credit
Flexible Online Format
13 Month Program
The completion of a bachelor's degree in nursing is the gateway to graduate-level education, and advanced nursing employment roles.
Download the Information Kit and contact us today to find out more about our RN to BSN program.