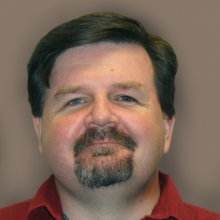 David D.
RN
Registered Nurse
Creek Corrections Facility
Graduate, Associate Degree in Nursing Program
"I wanted to become an RN to have the knowledge and skills to accomplish what I wanted to do in the nursing field."
David's Story
Before enrolling at Sumner College, David worked as a CNA for 4 years at Providence Hospital. Prior to that position, he was a Medic in the Army. "I wanted to become a registered nurse and have the knowledge and skill to accomplish what I wanted to do in the healthcare field. With my previous experience, I found it rewarding to work in the healthcare industry."
David tried getting into a registered nursing program for 10 years prior to his acceptance at Sumner College. He found out about Sumner when a friend referred him to the college because he was interested in an LPN program. "When I went in to apply for the LPN program, I ended up applying for the ADN program first and was accepted."
David knew he made the right decision when he chose Sumner College. "It has given me the education in the career path I am passionate about. I built friendships that will last a lifetime and the Sumner instructors were awesome." He also stated that "Clinical sites were great and I was able to learn many skills." David is now a registered nurse working at Coffee Creek Corrections. David plans on pursuing his goal of completing his Bachelors in Nursing. He hopes to eventually work and assist migrant communities.