Bringing Well-Being into the Workplace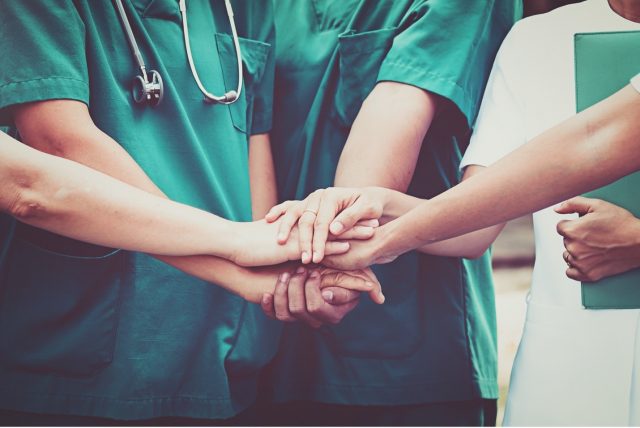 For healthcare to work, it takes a thriving nurse workforce. From nurse-led solutions to evidence-backed guidelines, innovation in workplace well-being isn't just possible, it's happening.
A simple yet powerful statement, and one that aligns to why Johnson & Johnson has proudly championed and supported the nursing profession for 125 years. The healthcare system simply cannot function without a strong nursing workforce. And to have a strong workforce, we need to create and enable work environments where nurses can thrive.
A nursing shortage has loomed in healthcare for many years, and the importance of supporting the well-being of nurses is not a new concept. But over the last few years, the state of nurses' mental health and well-being has significantly deteriorated and reached crisis level.
Progress… but there is much more to do 
In 2022, there were some positive steps taken. The March 2022 passing of the Lorna Breen Act, the first-ever federal legislation aimed at protecting the mental health of the healthcare workforce, represented a landmark effort in addressing burnout, stress and trauma among nurses and all healthcare workers.
And in May, Johnson & Johnson, along with our amazing partners, announced the first-ever NurseHack4Health Pitch-A-Thon as a way to elevate and support innovative nurse-led ideas to improve nurse well-being in the workplace.
A collaboration between Johnson & Johnson, Microsoft, SONSIEL – Society of Nurse Scientists Innovators Entrepreneurs & Leaders, First Responders First and ALL IN: WellBeing First for Healthcare, the Pitch-A-Thon was focused on accelerating innovation to stem the tide of nurse burnout and escalating turnover. In October, ten nurse-led health system teams pitched their exciting, on-the-ground solutions for creating a workplace where nurses can thrive.
Johnson & Johnson shares more – Learn More