BSN Classes Enroll Now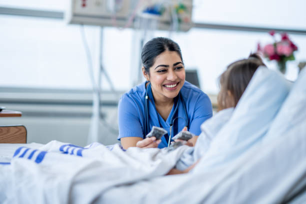 Sumner is committed to helping aspiring healthcare professionals realize their dreams. We're thrilled to announce that enrollment is open for our Bachelor of Science in Nursing (BSN) Program. If your goal is to become a nurse, Sumner's BSN program offers a high-quality education that will equip you with what you need to succeed in this field.
What makes our program stand out? Not only can you earn your BSN in less than three years, but we also offer flexibility through our credit transfer policy. We accept up to 25% of your coursework from other accredited institutions, making it easier for you to continue your educational journey with us.
Now is the time to learn more and sign up.