Galvanizing Change for Physical Activity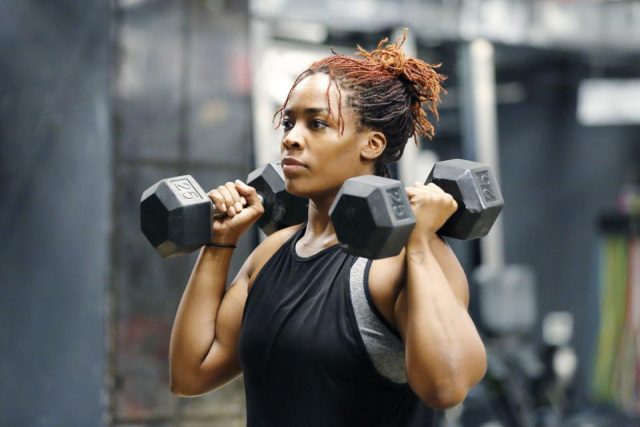 What comes to mind when you hear the words, "Physical Activity"? For some, it might conjure up a negative connotation while for others, they may already be a go getter for an active lifestyle. Believe it or not, physical activity and exercise are two different terms although used interchangeably. Physical activity is any movement of the body done through skeletal muscle contraction that causes the energy expenditure to go beyond its baseline. Simply stated, physical activity is movement, in any form.
Sadly, less than 5% of adults participate in 30 minutes of physical activity, and 28-34% of adults aged 65-74 are physically active in the United States. It is important to gather some perspective on the impact of a sedentary lifestyle and how it is more common than physical activity. According to the Center for Disease Control, physical inactivity is even more common among ethnic and racial groups in most states. The CDC's January report from 2020 showed overall, Hispanics had the highest prevalence of physical inactivity (31.7%), followed by non-Hispanic blacks (30.3%) and non-Hispanic whites (23.4%).
We all have heard of vital signs. Part of that assessment should also involve the type of physical activity one engages in. As nurses, we are the largest body of the health care workforce, and studies show that we are not following healthy practices when it comes to our self-care and well-being. The American Nurse Association even launched a Healthy Nurse, Healthy Nation initiative to address the core elements that address nurse's self-care and well-being, Activity, being one of them which goes to show that this is a pressing concern.
Some of the challenges posed as to why people do not take part in physical activity is location. The neighborhood in which people live may not have access to outdoor parks, paved streets, or recreation centers. Depending on your home environment, you may not have the space to exercise in.
The good news is just doing any activity, especially one in which you enjoy doing is acceptable in burning calories. Anything is better than being sedentary. The risks of sedentary behavior are universal and it is important for nurses to adopt a more active lifestyle. Physical inactivity is closely related to premature death, preventable disease, and health care costs.
Exercise is a subset of physical activity and is defined as an activity that is organized, planned, and reoccurring which is done with the intent of improving or maintaining one or more components of one's health. Having said this, physical activity can involve any movement and does not have to involve a schedule or with an "all or nothing" attitude. For those who are trying to lose weight, exercise is not as important as much as your food intake. There needs to be a calorie deficit in order to lose weight. Nutrition and physical activity work in tandem but about 80% is based on nutrition and 20% should be focused on physical activity.
Physical activity come with benefits such as: heart health and prevention of diabetes, improved strength and mobility, release of dopamine, endorphins and serotonin (the "feel good" hormones), increased lifespan, and increased insulin sensitivity. Carrying on extra weight can contribute to joint pain. For every additional pound that you are overweight, an extra 5 pounds of pressure is exerted on your joints.
It cannot be argued that the majority of nurses are female and women tend to hold onto more fat than men; that is how nature intended us to be designed. As we age, we are also at risk for bone loss. For that reason, we do not want to lose weight too quickly because we also want to protect our bones, which is why muscle resistant training is so important. Half a pound per week of weight loss is the ideal; it is all very specific to how much weight the person needs to lose. Even a 5-10% weight loss can reap positive effects on overall health.
Nurses, especially those of other ethnicities can become role models and advocates for system changes at the workplace as well as at home. Even if nurse leaders are not fully on board, it is important to heighten awareness on the benefits of physical activity which would improve morale as well as productivity. Identifying barriers is the first step and serving as a role model would also provide an impetus for behavior change.
Just like with patients, we need to assess our readiness and meet ourselves where we are at. We need to give ourselves permission to work on our fitness regimen so it can be more sustainable. The best exercise to lose weight is the exercise you will do. If you have to ask yourself, "Should I work out today?" hopefully, the answer is yes. If you choose "No"; well, yes you should.
Article shared from Minority Nurse Magazine