Nursing Shortage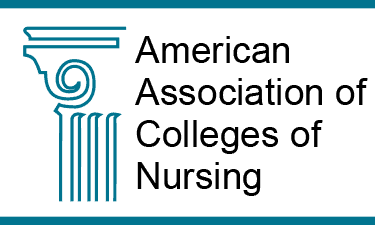 The U.S. is projected to experience a shortage of Registered Nurses (RNs) that is expected to intensify as Baby Boomers age and the need for health care grows. Compounding the problem is the fact that nursing schools across the country are struggling to expand capacity to meet the rising demand for care given the national move toward healthcare reform. The American Association of Colleges of Nursing (AACN) is working with schools, policy makers, nursing organizations, and the media to bring attention to this healthcare concern. AACN is leveraging its resources to shape legislation, identify strategies, and form collaborations to address the shortage. To keep stakeholders abreast of the issues, this fact sheet has been developed along with a companion web resource.
Current and Projected Shortage Indicators 
Contributing Factors Impacting the Nursing Shortage 
Nursing school enrollment is not growing fast enough to meet the projected demand for RN and APRN services.
Though AACN reported a 3.7% enrollment increase in entry-level baccalaureate programs in nursing in 2018, this increase is not sufficient to meet the projected demand for nursing services, including the need for more nurse faculty, researchers, and primary care providers.
A shortage of nursing school faculty is restricting nursing program enrollments.
According to AACN's report on 2018-2019 Enrollment and Graduations in Baccalaureate and Graduate Programs in Nursing, U.S. nursing schools turned away more than 75,000 qualified applicants from baccalaureate and graduate nursing programs in 2018 due to insufficient number of faculty, clinical sites, classroom space, and clinical preceptors, as well as budget constraints. Almost two-thirds of the nursing schools responding to the survey pointed to a shortage of faculty and/or clinical preceptors as a reason for not accepting all qualified applicants into their programs.
A significant segment of the nursing workforce is nearing retirement age.
According to a 2018 survey conducted by the National Council of State Boards of Nursing and The Forum of State Nursing Workforce Centers, 50.9% of the RN workforce is age 50 or older.
The Health Resources and Services Administration projects that more than 1 million registered nurses will reach retirement age within the next 10 to 15 years.
Changing demographics signal a need for more nurses to care for our aging population.
Issued in May 2014, the U.S. Census Bureau report on An Aging Nation: The Older Population in the United States found that by 2050, the number of US residents age 65 and over is projected to be 83.7 million, almost double its estimated population of 43.1 million in 2012. With larger numbers of older adults, there will be an increased need for geriatric care, including care for individuals with chronic diseases and comorbidities.
Insufficient staffing is raising the stress level of nurses, impacting job satisfaction, and driving many nurses to leave the profession.
In the July 2017 issue of BMJ Quality & Safety, the international journal of healthcare improvement, Dr. Linda Aiken and her colleagues released findings from a study of acute care hospitals in Belgium, England, Finland, Ireland, Spain, and Switzerland, which found that a greater proportion of professional nurses at the bedside is associated with better outcomes for patients and nurses. Reducing nursing skill mix by adding assistive personnel without professional nurse qualifications may contribute to preventable deaths, erode care quality, and contribute to nurse shortages.
In the March 2005 issue of Nursing Economic$, Dr. Peter Buerhaus and colleagues found that more than 75% of RNs believe the nursing shortage presents a major problem for the quality of their work life, the quality of patient care, and the amount of time nurses can spend with patients. Looking forward, almost all surveyed nurses see the shortage in the future as a catalyst for increasing stress on nurses (98%), lowering patient care quality (93%) and causing nurses to leave the profession (93%).
High nurse retirement and turnover rates are affecting access to health care.
In the September 21, 2015 issue of Science Daily, healthcare economist David Auerbach released findings from a new study, which found that almost 40% of RNs are over the age of 50. "The number of nurses leaving the workforce each year has been growing steadily from around 40,000 in 2010 to nearly 80,000 by 2020. Meanwhile, the dramatic growth in nursing school enrollment over the last 15 years has begun to level off."
In September 2007, Dr. Christine T. Kovner and colleagues found that 13% of newly licensed RNs had changed principal jobs after one year, and 37% reported that they felt ready to change jobs. These findings were reported in the American Journal of Nursing in the article "Newly Licensed RNs' Characteristics, Work Attitudes, and Intentions to Work."