Practical Nursing – Get Started Today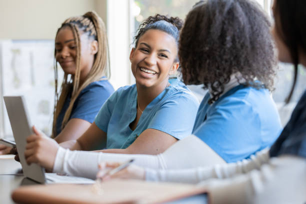 Passionate about healthcare and eager to make a difference? Sumner College's Practical Nursing Program can pave your way to a rewarding career as a Licensed Practical Nurse (LPN) in just 13 months!
At Sumner, we provide high-quality instruction in the classroom and real-world externships where you can apply what you've learned. We recognize that our students have different schedules and life commitments, and our flexible start dates reflect this understanding.
Classes begin every ten weeks, giving you time to enroll!
Click below now to get started!