RN to BSN Program $5,000 COVID Scholarship – Now Offering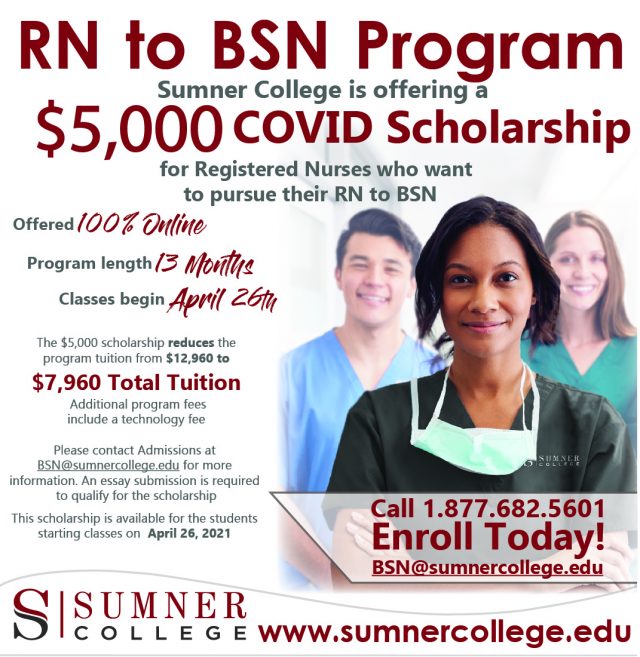 Sumner College is now offering a $5,000 COVID Scholarship for Registered Nurses who want to pursue their RN to BSN. Our RN to BSN program is offered 100% online and can be completed in only 13 months. This scholarship is for theApril 26, 2021 class start. The $5,000 scholarship reduces the program tuition from $12,960 to $7,960 for total tuition. Additional program fees include a technology fee.
Please contact Admissions at BSN@sumnercollege.edu for more information. An essay submission is required to qualify for the scholarship. This scholarship is available for the students starting classes on April 26, 2021.
Call today!  1-877-682-5601