Shape the Future of Nursing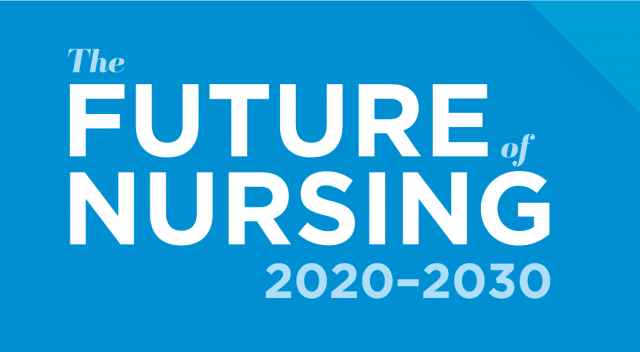 Not everyone in the U.S. has the same opportunity to experience health and well-being. But nurses are poised to change that.
Such thinking is driving new research for a forthcoming future of nursing report announced in March 2019. Since that time, scores of nurses have spoken up, especially at three public meetings held in summer 2019 by the National Academy of Medicine's Committee on the Future of Nursing 2020-2030, about nursing's role in improving the nation's health. Thanks to the live and online questions, the NAM has heard a great diversity of opinions, perspectives, and facts.
The study committee had sought insights on how to advance the profession of nursing to help our nation create a culture of health, reduce health disparities, and improve the health and well-being of the U.S. population in the 21st century.
Here are links to webcasts of the town halls, as well as summaries of those meetings.
On the Campaign blog: Social Determinants at the Heart of Chicago NAM Town Hall
On the Campaign blog: With Payers Behind Them, Nurses Can Improve Population Health
On the Campaign blog: Your tweets
On the Campaign blog: NAM Meeting Explores Nursing's Future in the Digital Age
On the Campaign blog: The Seattle NAM meeting: 'Make time for self care
On the Campaign blog: Your tweets
Article shared from Campaign for Action