What Does a Certified Nurse Midwife Do?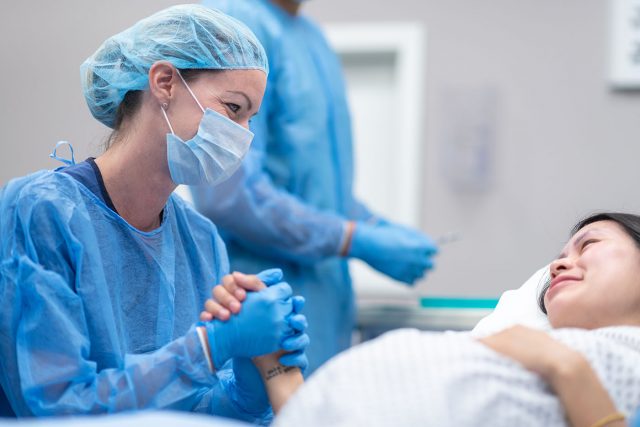 CNMs work in a variety of practice settings including hospitals, community clinics, and birthing centers. While their primary role centers on women's healthcare during pregnancy, birth, and the postpartum period, CNMs provide primary care, gynecological care, and family planning services for women throughout their reproductive years and menopause. Some CNM responsibilities are listed below:
Primary Responsibilities
Provide prenatal, delivery, and postnatal care to women and monitor newborns
Offer assessment, diagnosis, and treatment
Treat both males and females for sexually transmitted diseases
Offer education and counseling in health promotion and disease prevention
Skills Learned
Patient care for all aspects of pregnancy, labor, and delivery
Communication and leadership skills
Technological proficiency
Patience and compassion
CNMs must earn both undergraduate and graduate degrees, acquire an RN license, and obtain national certification and licensure in the state where they intend to practice.