Coping With Fear and Uncertainty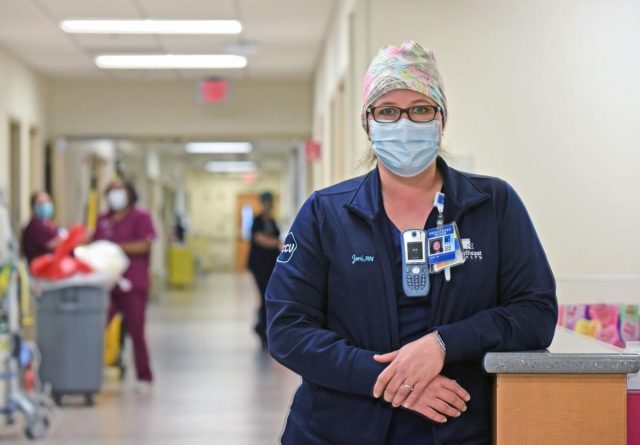 How Can I Face the Unknown During the COVID-19 Outbreak?
Are you finding it difficult to cope with the "unknown" as the COVID-19 outbreak unfolds?  Our fear can quickly become overwhelming when uncertainty is the backdrop of daily life. Read on for tips on how to manage stress and anxiety when faced with the unknown.
As COVID-19 unfolds, we are faced with "unknowns" that seem to come from every direction.
Will I get sick?
Will I be furloughed?
How will I make it financially?
What will I do for childcare?
How long will this outbreak last?
These are scary times and for some, stress and anxiety makes everyday life difficult to navigate.
A Traumatic Experience
The COVID pandemic is a traumatic experience for many. Just think about all the different feelings and fears you've experienced over the past few weeks. And, sometimes, our emotional response can come all at the same time. Common reactions during COVID-19 may include:
Anxiety and Fear
Caused by thinking about what is to come in the future.
Guilt
Brought on by fear you may have infected someone.
Anger
Aimed towards the causative factors of the virus.
Sadness
Coming to realize you will be faced with a "new normal".
Most of us like to know what is coming so we can plan and feel prepared. When we don't know what's around the bend, we tend to focus only on the negative possibilities.
Tips for Coping
For most of us, uncertainty is an unavoidable part of the coronavirus. I recently searched out a few strategies and tips that can help us manage the fear and anxiety. Let's take a closer look.
Be Kind to Yourself
Everybody handles uncertainty differently. Therefore, don't compare your reactions and thoughts to others. And, don't beat yourself up if your tolerance for unpredictability is less than another's.
Practice Self Care
Continue your healthy habits, eat well and get the sleep you need. Seek support from someone you trust. Practicing good self-care is something you can control during uncertain times.
Reflect on a Past Event
Most of us (if not all) have been faced with stressful events in the past…..and made it through. We often have the illusion that everything in our past was certain. When anxiety and fear begin to mount up, think about what helped you through a difficult time in the past.
Use Your Own Advice
What would you say to a friend who told you about a fear or worry? Thinking about your challenges from the outside may provide you with insight and new coping strategies.
Keep Your Feet Where They Are
OK, maybe not literally, but it does help to stay in the present. Worrying about the "what ifs" the future may hold can be daunting. You can reduce your fear by focusing on the moment, the here and now. Certainly, it is important to think ahead, but avoid planning so far ahead that you feel overwhelmed by all the details.
Challenge Your Negative Thoughts
It's common to struggle with negative thinking patterns in stressful situations. Do you recognize any of these thoughts?
"What if…."
Ex. "What if I get COVID-19?"
"What will happen…"
Ex. "What will happen if my hours are cut at work?"
Test Your Reality
When you recognize your self-talk is going haywire, try challenging your thoughts. In many cases, what we fear will happen is not actual reality. Here are two strategies to figure out if your self-talk is based in reality or a result of fear and anxiety.
If you are stuck in "what if's", test your reality if there is evidence to support your self-talk, or is it your own projection of what will occur.
Ask yourself if you are ignoring any positives in the situation and jumping straight to worse case scenarios.
Final Thought
This article is being written at a time where we are all living under "stay at home" orders. It's easy to become isolated and feel separate from the rest of the world. But, we can face our current challenges by practicing self-care, reaching out to another person and sharing our experiences.
Finally, when you feel overcome with fear, think of 5 ways to be thankful and embrace hope.
References
The Great Unknown:  10 Tips for Dealing With the Stress of Uncertainty
https://www.apa.org/helpcenter/stress-uncertainty5 Ways to Deal With Uncertainty
https://www.huffpost.com/entry/5-ways-to-handle-uncertai_b_13326476
Emotional Coping Strategies for COVID-19
https://voice.ons.org/news-and-views/emotional-coping-strategies-for-covid-19
Article shared from AllNurses.com
Learn more: