Licensed Practical Nursing – A Typical Day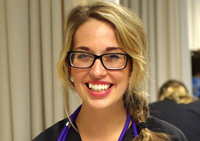 A typical day in the life of an LPN or licensed practical nurse is fast-paced and demanding. In the end, it is also exciting and rewarding. LPNs work in can be found in nursing homes, schools, military installations, hospitals, factories, private homes and a wide range of other places. Successful licensed practical nurses are intelligent, driven, caring, disciplined and flexible.
Most LPNs work eight-hour shifts. However, 12-hour shifts are not unusual. While some people assume that overnight shifts are quieter and less hectic, the reality is that they can be just as demanding as daytime shifts; in fact, they can be even more demanding. Usually, at the beginning of a shift, a nurse will read through doctors' reports, medical charts and lab tests for the patients that will be under her care during the next handful of hours. She will pay special attention to notes about changes in patients' conditions. She will use this information to get an idea about which patients will require the most attention.
Once they have been updated, nurses check on every one of her patients. If a patient is awake, the nurse will say hello and ask how he is feeling. Along the way, she will also greet various coworkers. At some point, she will also check in with the registered nurse or attending physician to whom she is required to report.
Whether she works in a nursing home, a hospital or some other facility, an LPN can expect to assist patients with a wide range of everyday things. Depending on a patient's needs, she may assist him with everything from bathing to changing. At mealtimes, she may stop and assist those who are unable to feed themselves. These are the tasks that really drive home the personal and caring nature of the job. LPNs must have compassion for their patients or they will be unhappy performing these types of tasks.
LPNs perform a wide range of medical tasks for their patients. The specific work that a licensed practical nurse will do for a patient depends on his individual needs. One patient may have a wound that needs to be dressed; the next one may have a catheter that requires monitoring. In most cases, a licensed practical nurse will probably have to collect lab samples from several patients during her shift. She will also have to pass medications to those who require them. No two days – or two hours – are the same when it comes to performing this type of work.
At the end of her shift, a licensed practical nurse must get things ready for the next nurse. She has to make sure that all patient reports are as up to date as possible. She will typically meet with the next LPN on shift to bring her up to speed about each patient. Patient care is the number one priority. By the time she clocks out for the day, a licensed practical nurse will be exhausted, but she will know that she has accomplished a great deal.
If you would like to learn more about becoming a Licensed Practical Nurse, contact a representative at Sumner College. You can get answers to your questions, tour the facility and meet the staff and students. Please call 503-223-5100 or visit us on the web at sumnercollege.edu.
Source: http://licensed-practical-nurse.net/lpn/
Learn more: